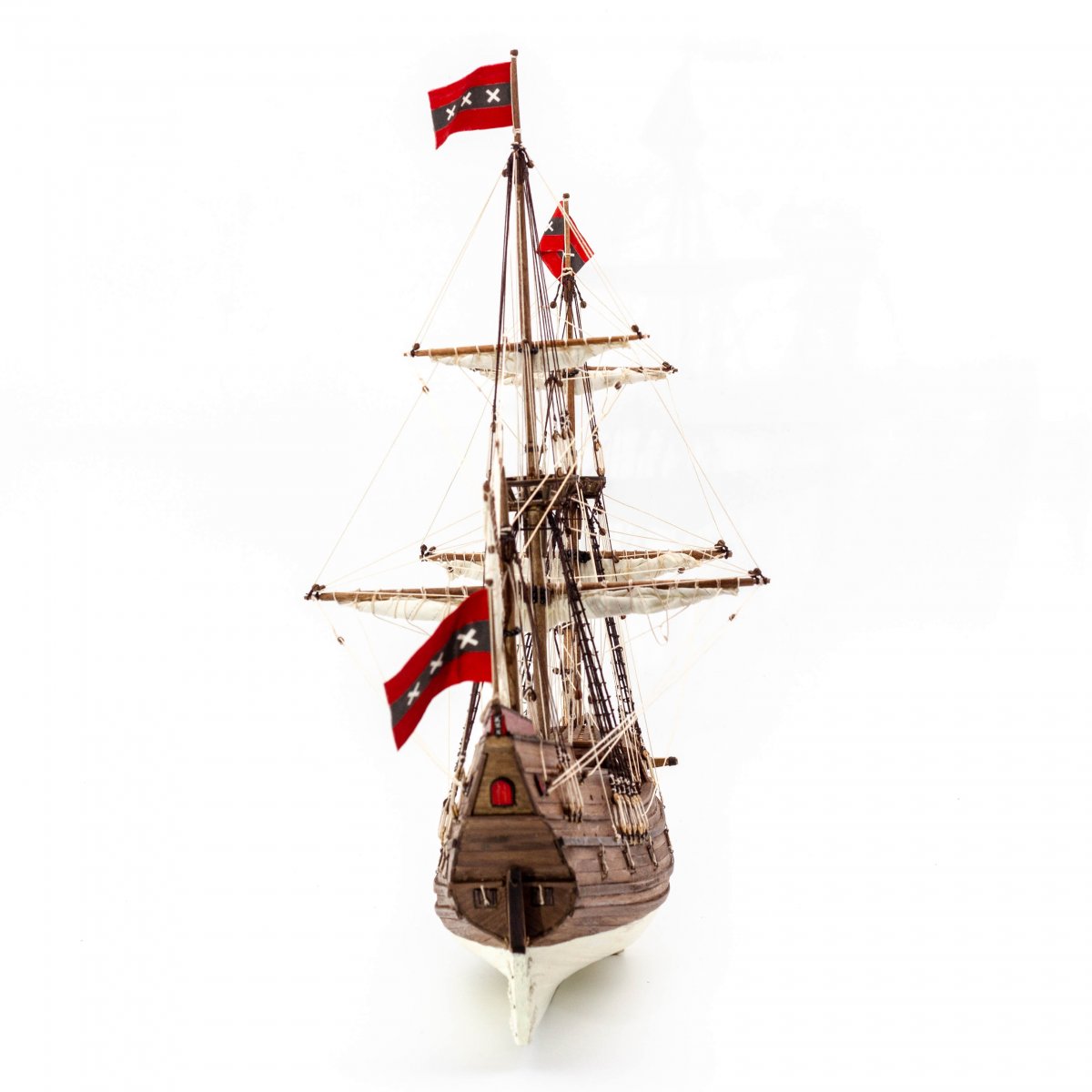 At the end of the 16th century Willem Barentsz tried to sail to the East via a northern route - which means via the North Pole. Thick Ice and severe cold made it impossible to reach the East Indies, and Willem Barentsz and his crew had to spent the winter on the island Nova Zembla, in a small hut they called 'het Behouden Huys'
His ship did not survive the ice and only twelfe members of the crew managed to get home in two small boats one year later. Willem Barentsz himself died during the journey home.
His ship is a nice example of the small ships the Dutch used end 16th, beginning 17th century.
Fully scratch build, and then developped into a model kit - available via www.kolderstok.com