Airfix Classic Series VASA c.1628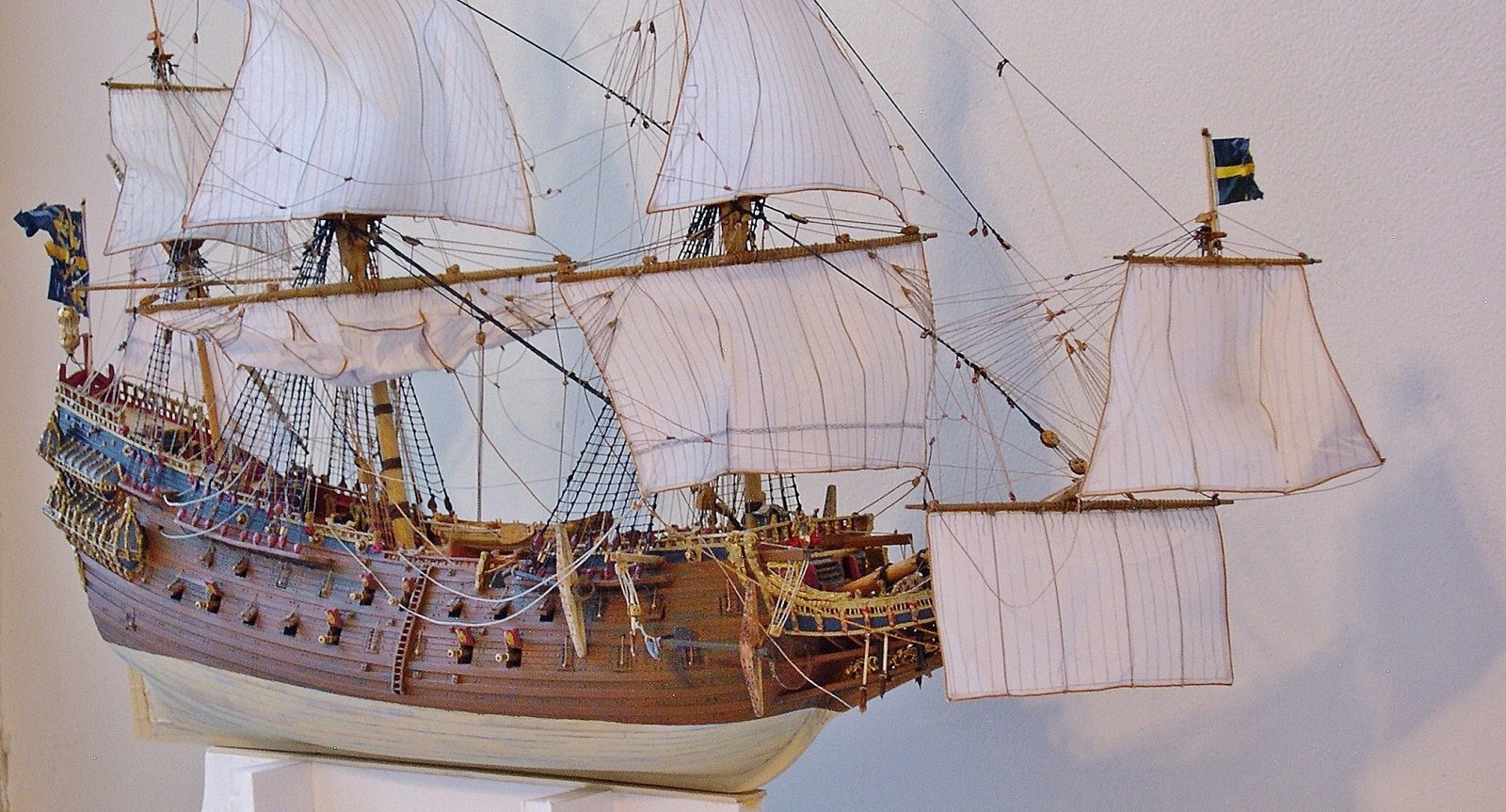 This plastic model from the Airfix Series is a modified version of VASA. It was completed last week after seven months of building which began in October 2019 (off and on).
The only parts I kept in the build was the complete hull and tops; both which I modified to bring out better details. Everything else was replaced with wood, re: decking and deck furniture, gun lids, gun, carriages, doors, anchor stocks, masts and yards. These were carved out of bass and pine... All rigging blocks of various size (465 in total) were carved out of birch toothpicks.  Fine silk and linen threads were used for rigging and the sails were fashioned out of treated bond paper. Flags are handscripted and painted with custom colors.
Image Comments

Gallery Statistics