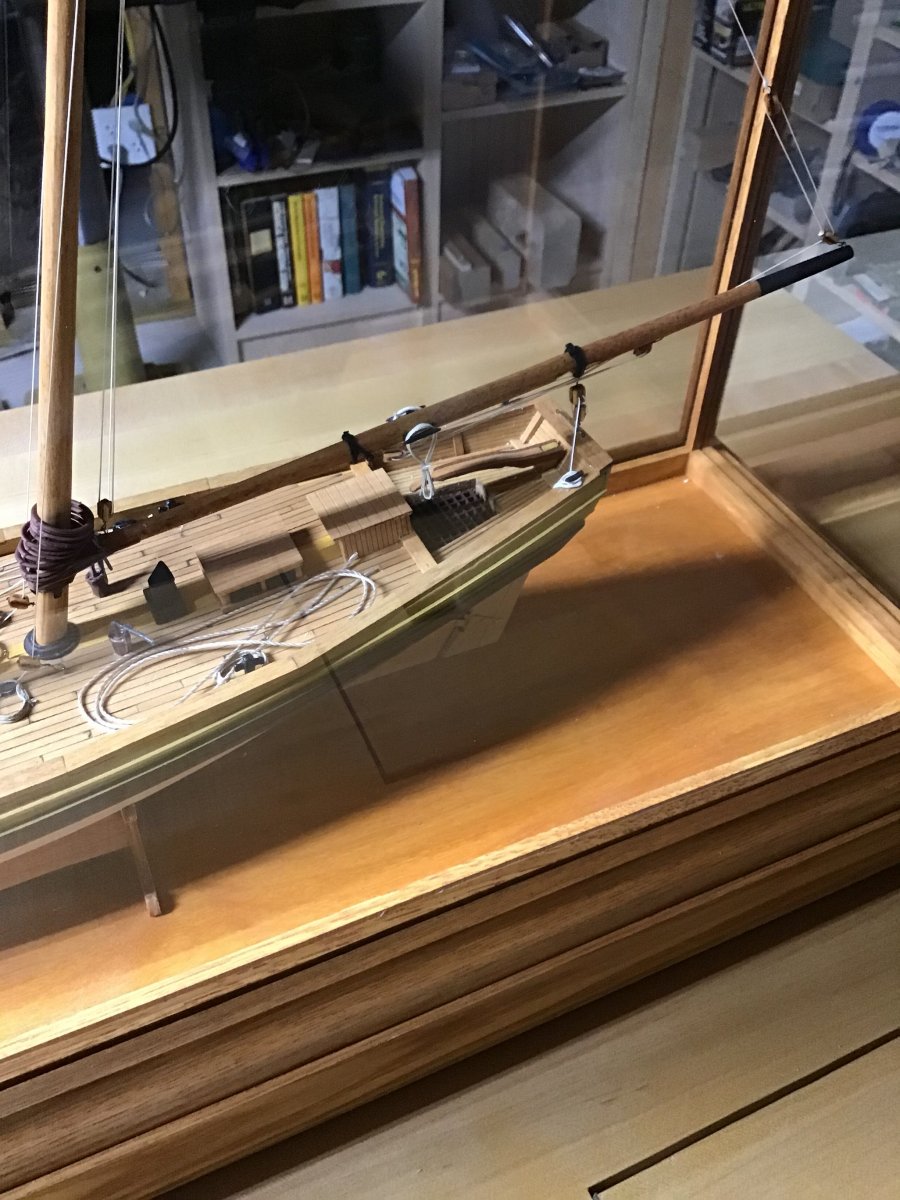 Katy pilot boat built during 2020.  Vintage kit by Model Shipways.  Built out of the box with some additional Bluejacket blocks.  Case is my own design.
The point of this project is finish experimentation.
Solid pine hull primed with rattle can shellac and gesso.  Lower Hull painted with Ceramac bamboo craft paint, with Wales and upper hull Vallejo black and yellow ochre.  Non toxic waste finish.

Gesso and bamboo applied with Iwata RG3 mini spray gun.  Wales and upper hull painted with Paasche Talon.
Deck is individual planks, stained with Rustoleum Kona stain prior to installation.  This thick stain was applied to one side and edge of each board and allowed to dry.  Boards were then glued to the solid hull, leaving a very bumpy surface with a thick stain finish.  Deck was planed with a Clifton shoulder plane and Veritas mini bull nose plane.
 
Deck house window is gloss black paint.
Minwax Ipswich Pine finish on remainder, applied with brush.  Mast tops Vallejo black applied with Paasche Talon.
Case moulding, with ogee edge, and frame are Hickory.  Base board is Maple plywood.  All finished with Old Masters Maple Stain.
"Glass" is 3/32" Lexan.
Image Comments

Gallery Statistics