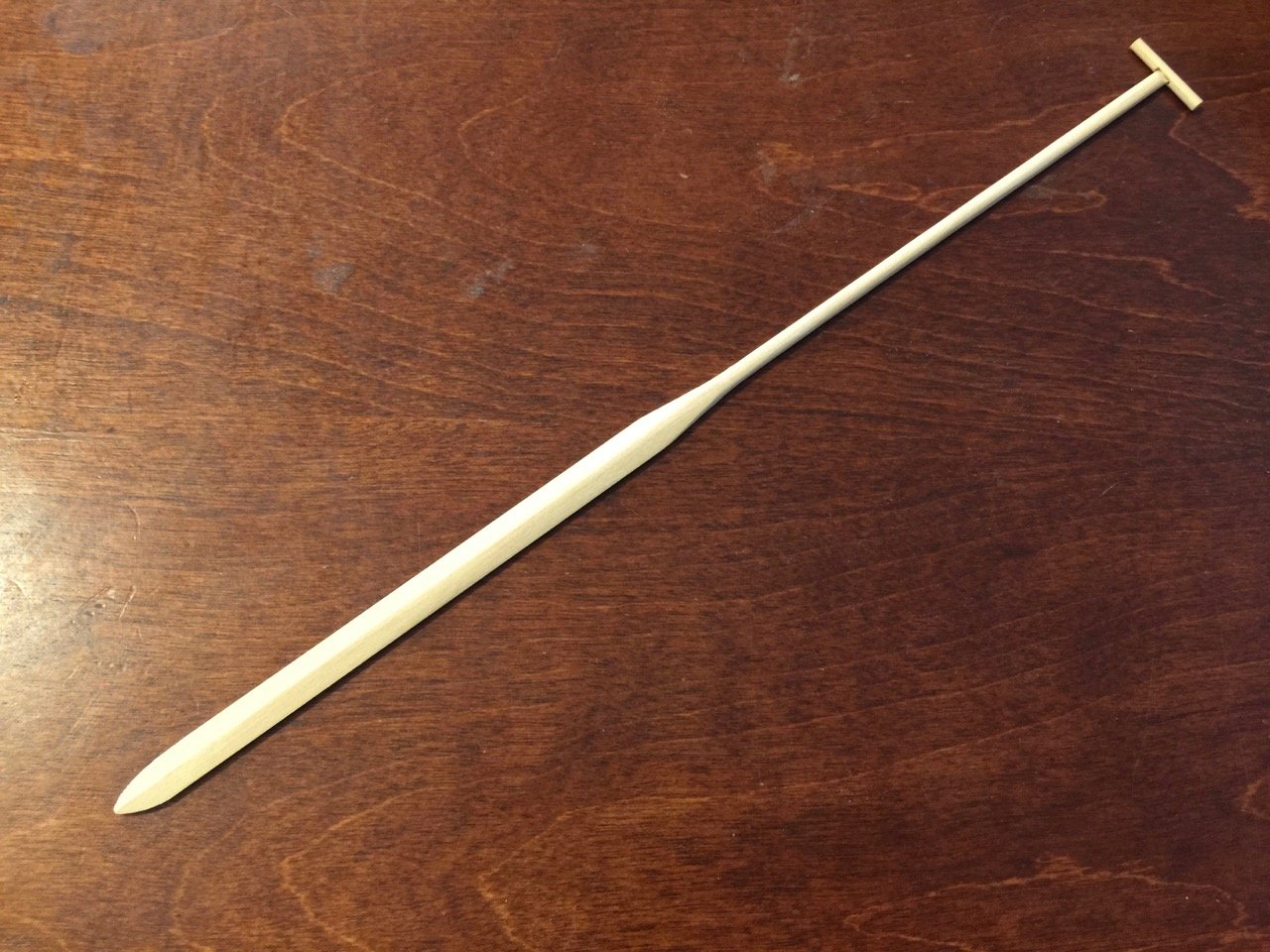 Tokyo Bay was once famous for it's nori or edible seaweed, the same stuff that is dried and wrapped around sushi. Urayasu was one of the towns on the outskirts of Tokyo that was home to a fleet of seaweed harvesting boats called Bekabune.
These small one-person boats were made in a very specific size, allowing them to navigate between the seaweed nets. 1 or 2 smaller boats were sometimes carried aboard a larger vessel, but many used a small spritsail to reach the seaweed beds.
Mine is a 1/10-scale model of the larger 14' boat, which was also used for shellfishing. It's made from Japanese cedar, or sugi, like the actual boat, with beams and stem made from Japanese cypress, or hinoki. The model is based primarily on information in Douglas Brooks' book Japanese Wooden Boatbuilding. The boat was the subject of his second apprenticeship with Japanese master craftsmen.
Image Comments

Gallery Statistics