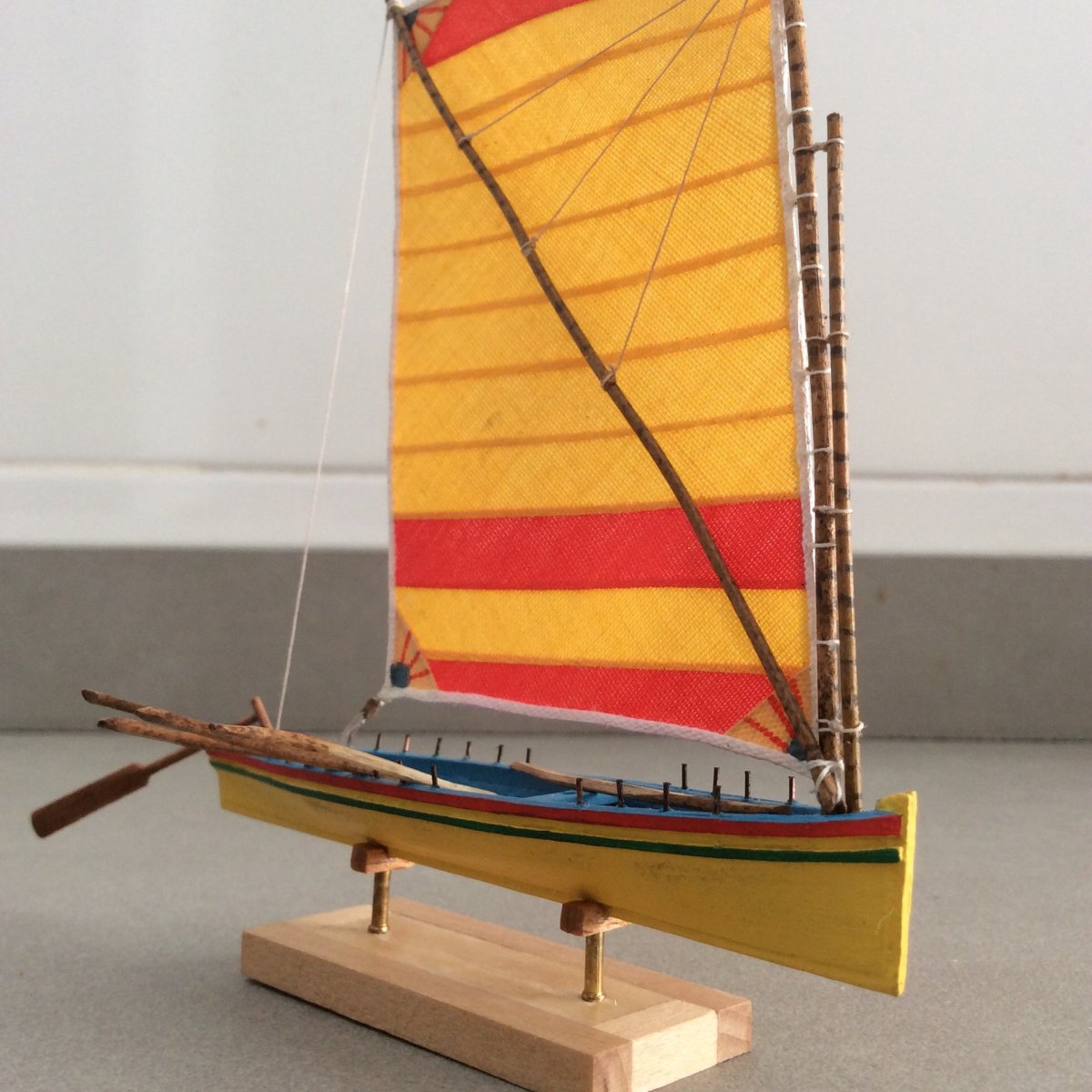 Until the 1950s, Martiniquens used a coastal canoe locally known as "gommier" for coastal navigation. Too limited and narrow, this vessel met less and less the requirements of fishermen, forced to go further and further into the sea due to the decrease in fishing resources. That's how the yola made its appearance.
 Towards 1960, under the auspices of local neighborhood festivities, yachting regattas began, which very soon became a key issue for the different coastal communities. Since then, these boats were designed and built specifically for the competition. Bigger and with greater sail development than the units destined to the fishing, these boats (very frequently sponsored) could embark until 18 men, most of them to lie down on the hangers (calls "bois-dressés") to maintain the boat well upright
The model, which shows some of the "bois-dresses" in position reproduces one of these boats, called "Mont-Pelé" 'which was designed and built by Georges-Henri Langier.
Characteristics of the model:
Scale: 1: 105
Length (hull): 99 mm.
Breadth: 19 mm.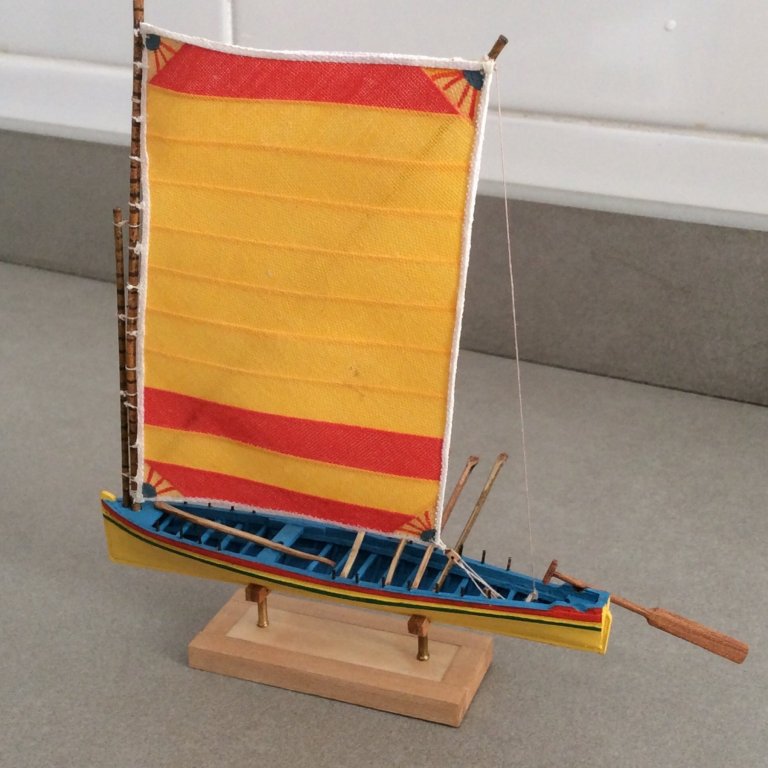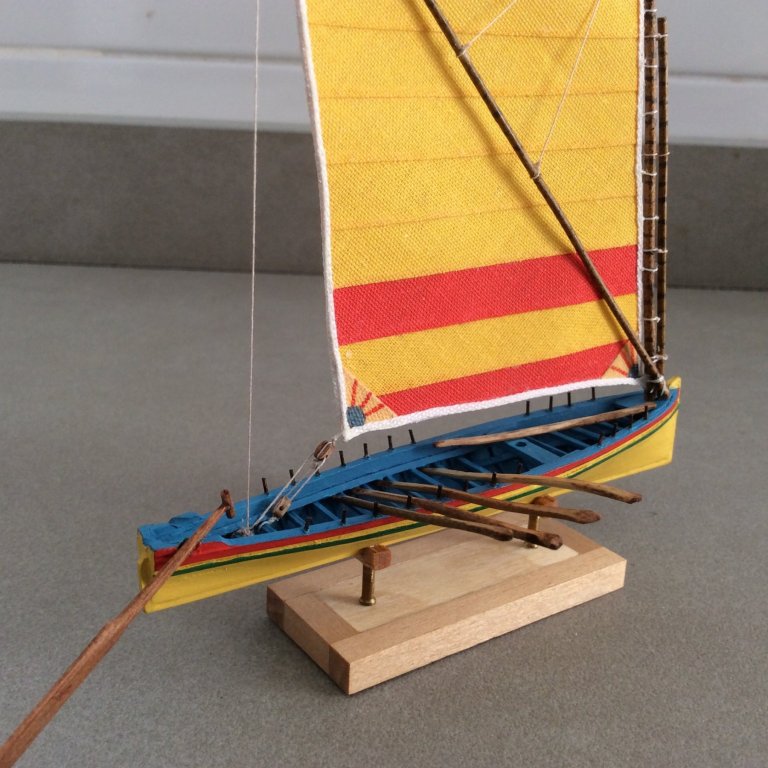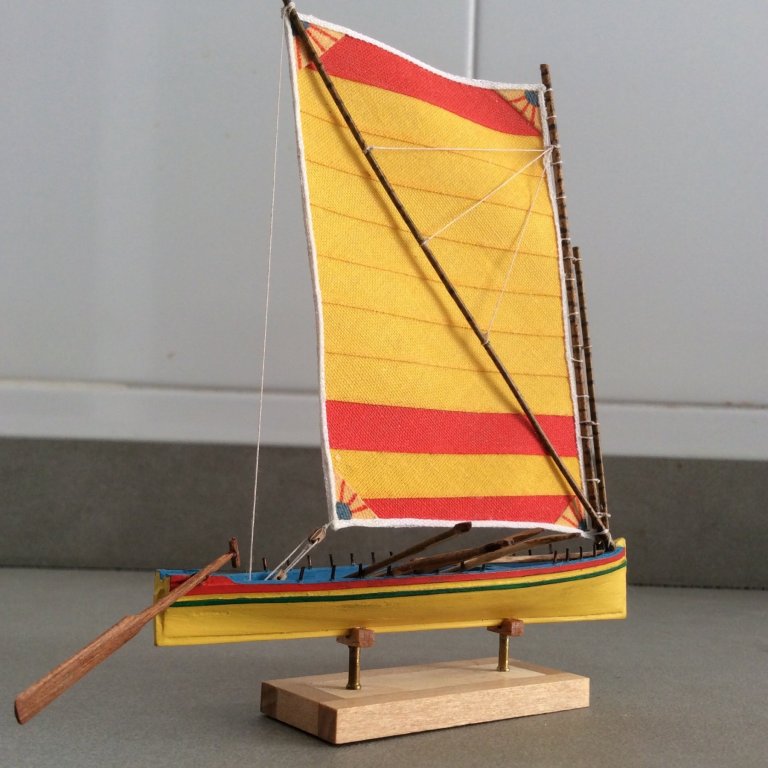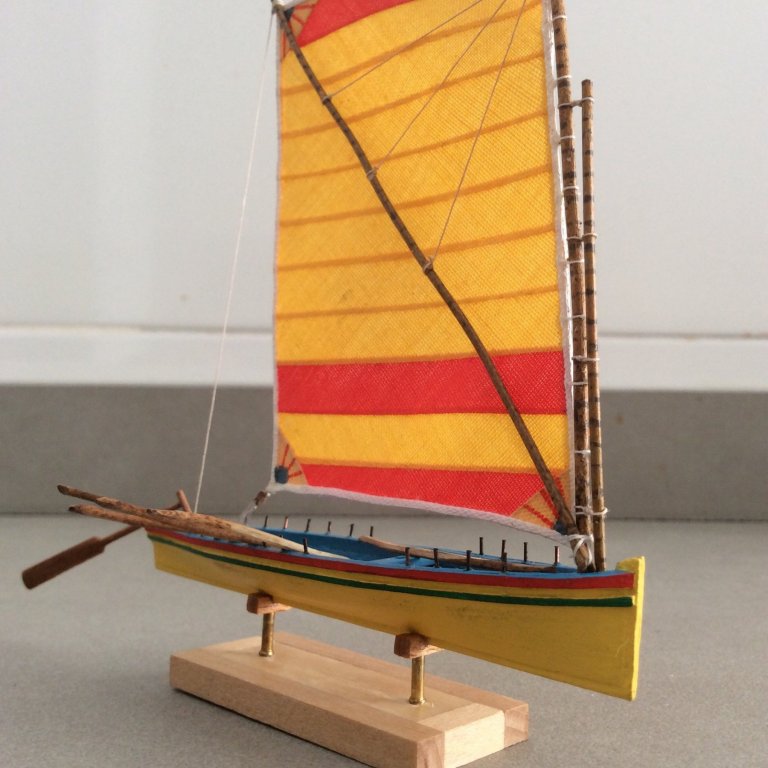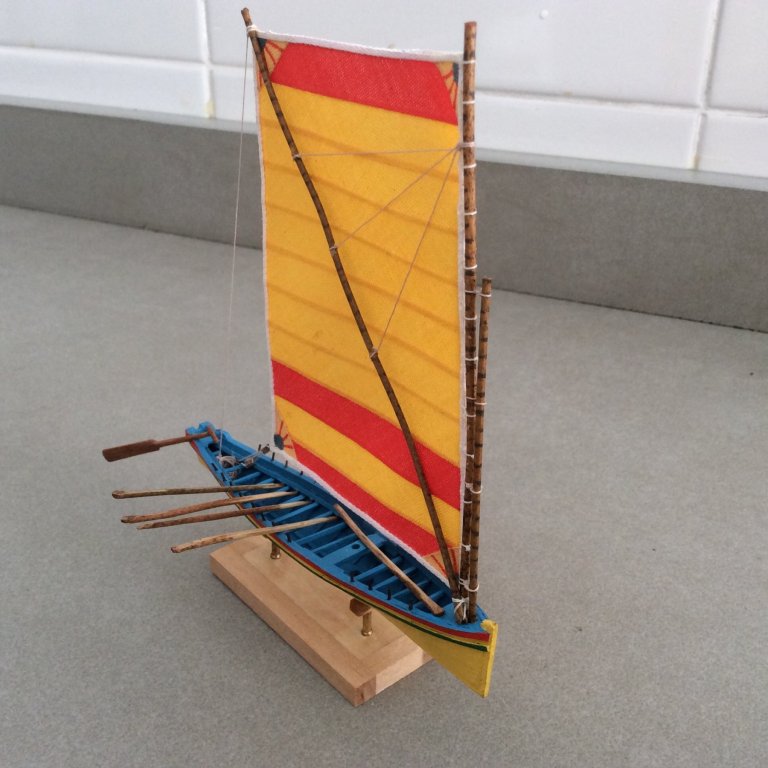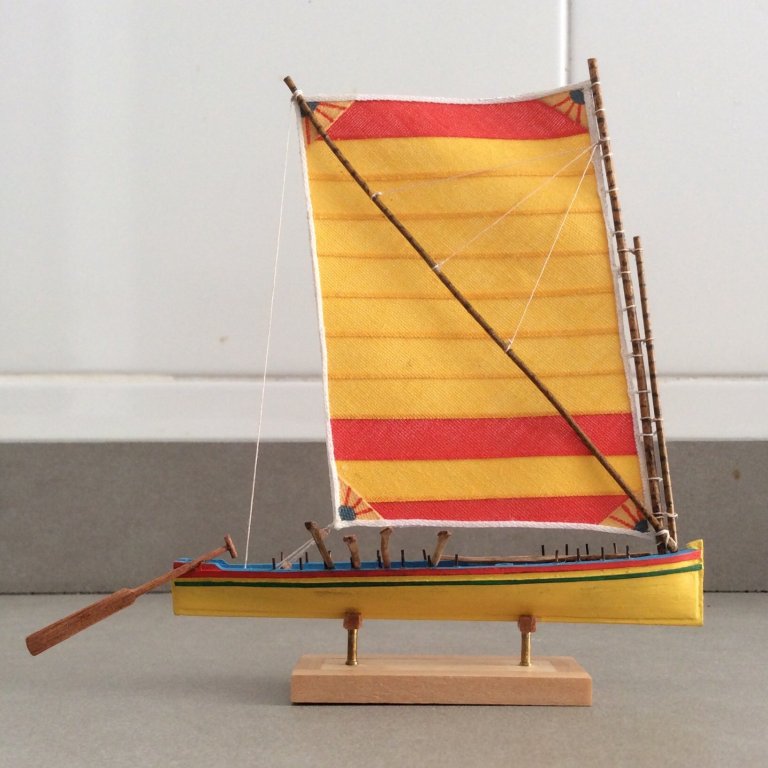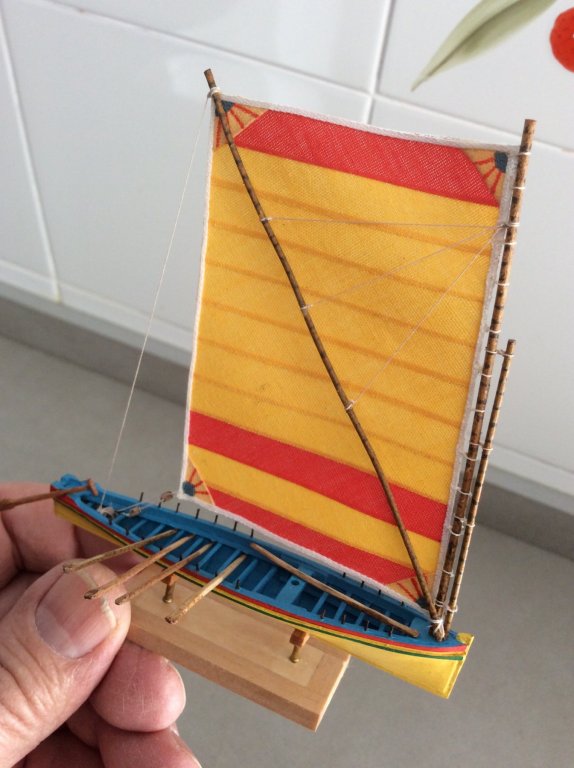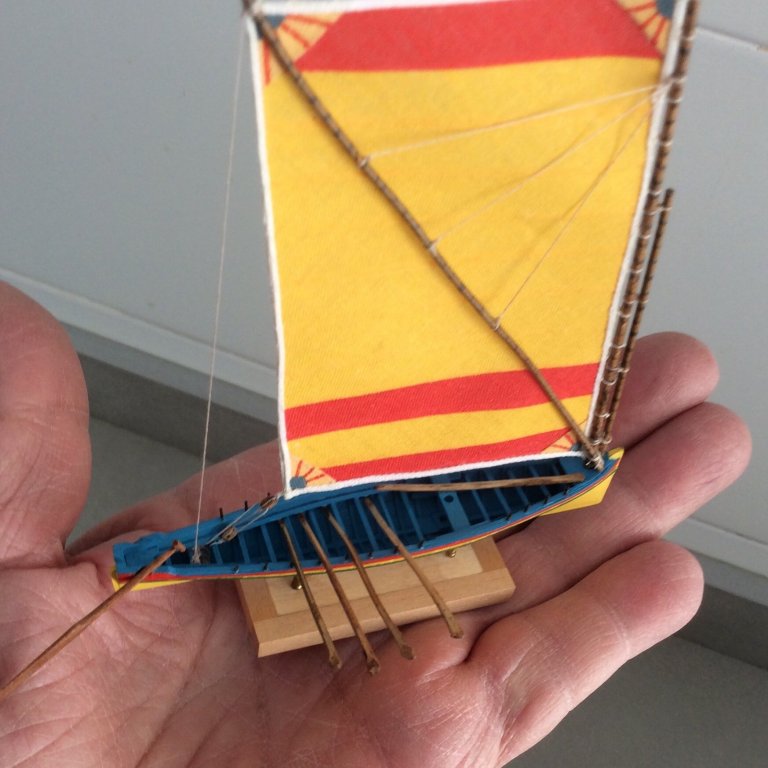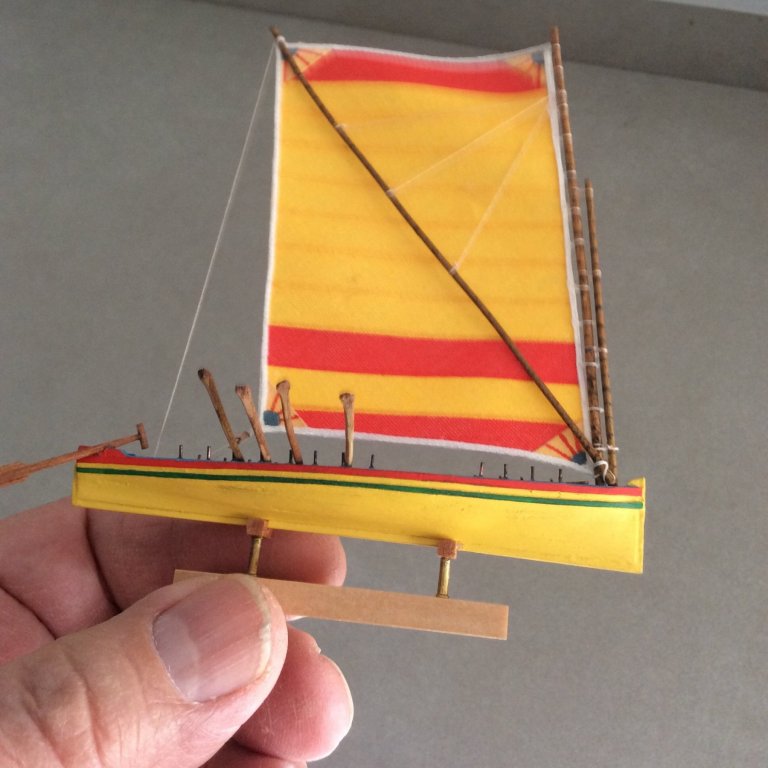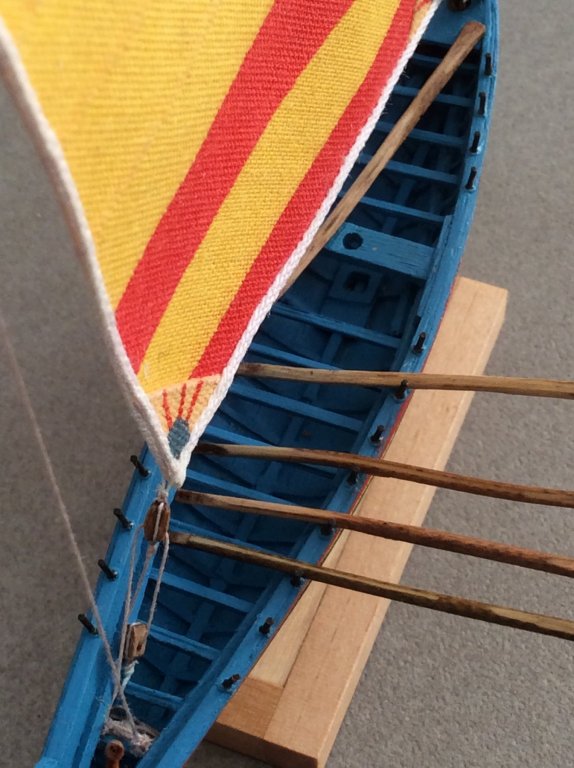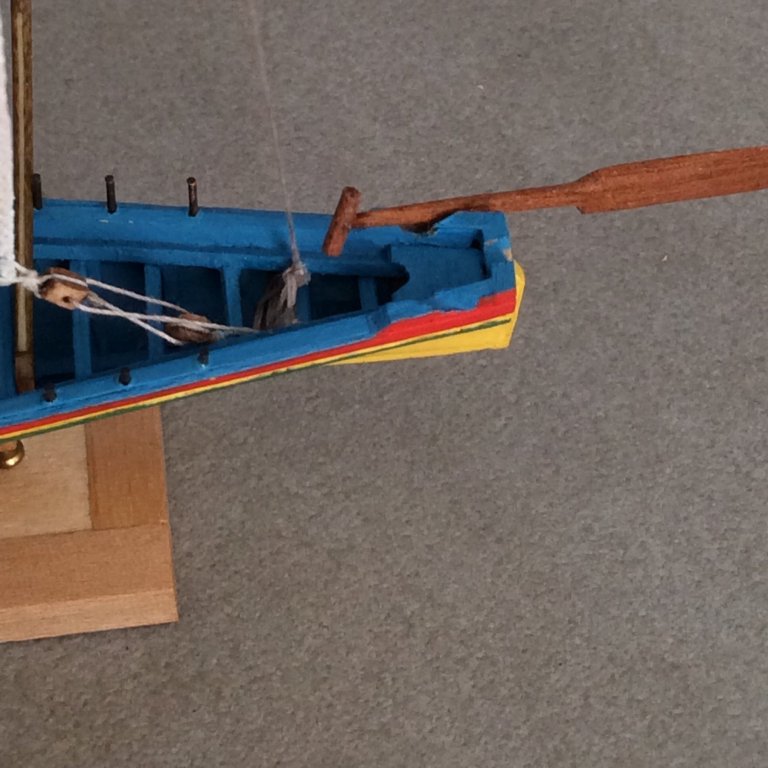 Image Comments

Gallery Statistics