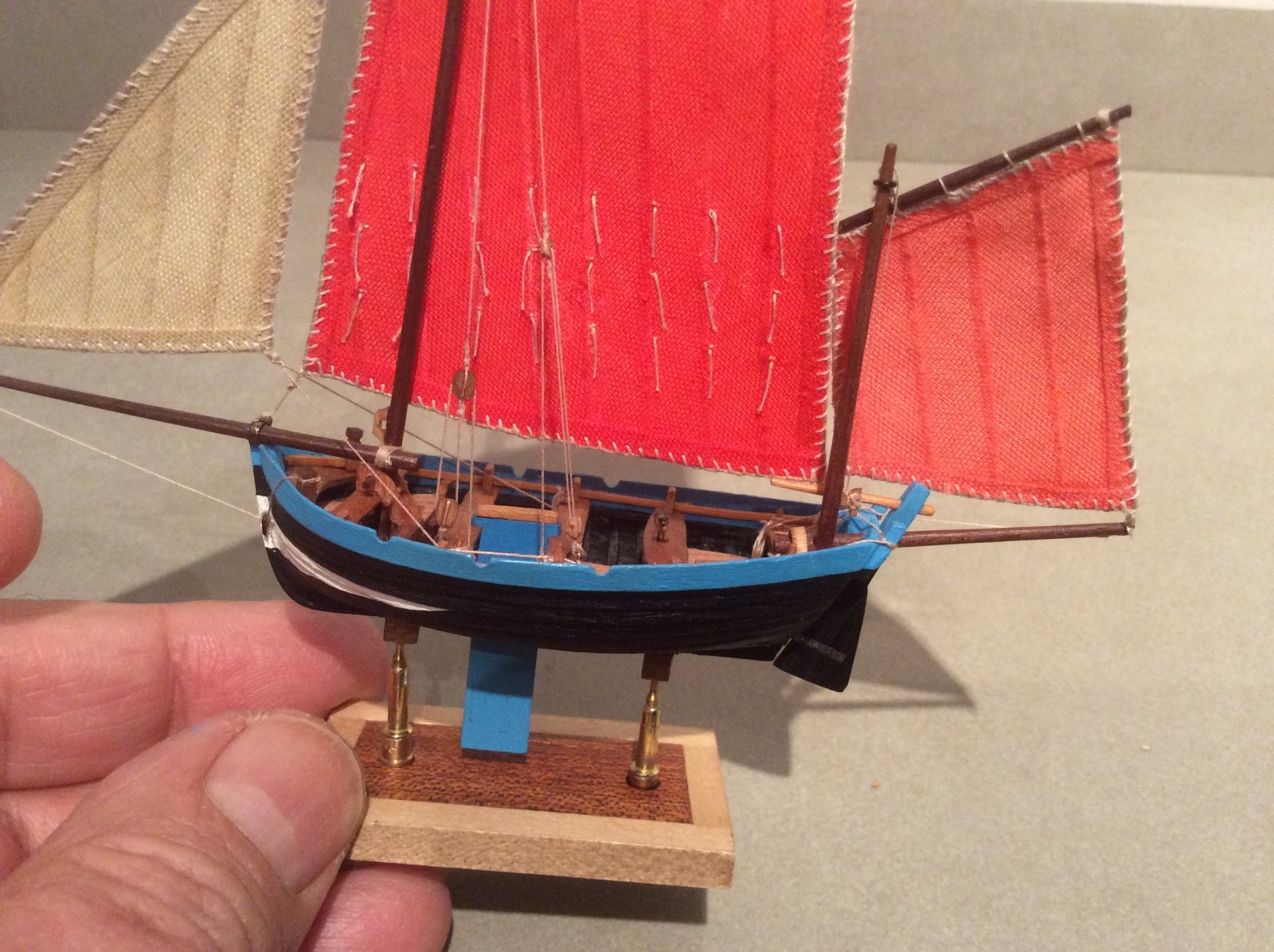 In front of Boulogne, in the other side of the Liane River, the town of Portel has always been a nursery of sailors, that either practice deep sea fishing on board great ships or coastal fishing with the flobarts. These vessels of robust construction and from two to three tones of displacement are of very flat bottom (capable of floating in only thirty centimeters of water) and they set aground on the beach, thus being equipped of a center dagger board that can be extracted easily.
At the beginning of the XIX century you could count twenty flobarts in Portel, number that reached fifty in 1850, thanks to the construction of a creek provided with two capstans that made setting them aground much easier. Later came a period of decadence in the fleet since the cove that served them as shelter went unprotected due to the extraction of the rocks that protected it used for the remodeling of the Boulogne port. Later on, the coastal fishing recovered impulse during WWII that made it difficult for the great vessels to set sail to fish.
Nowadays you can once again count of about fifty flobarts at Portel.
In the pictures I show both the vessel unfinished, so that the clinker of the hull and interior of the boat can be better appreciated, as well as the model already done and rigged with all its sails.
Image Comments

Gallery Statistics