Scottish Maid 1840 - 1:50 - Artesania Latina (heavily modified)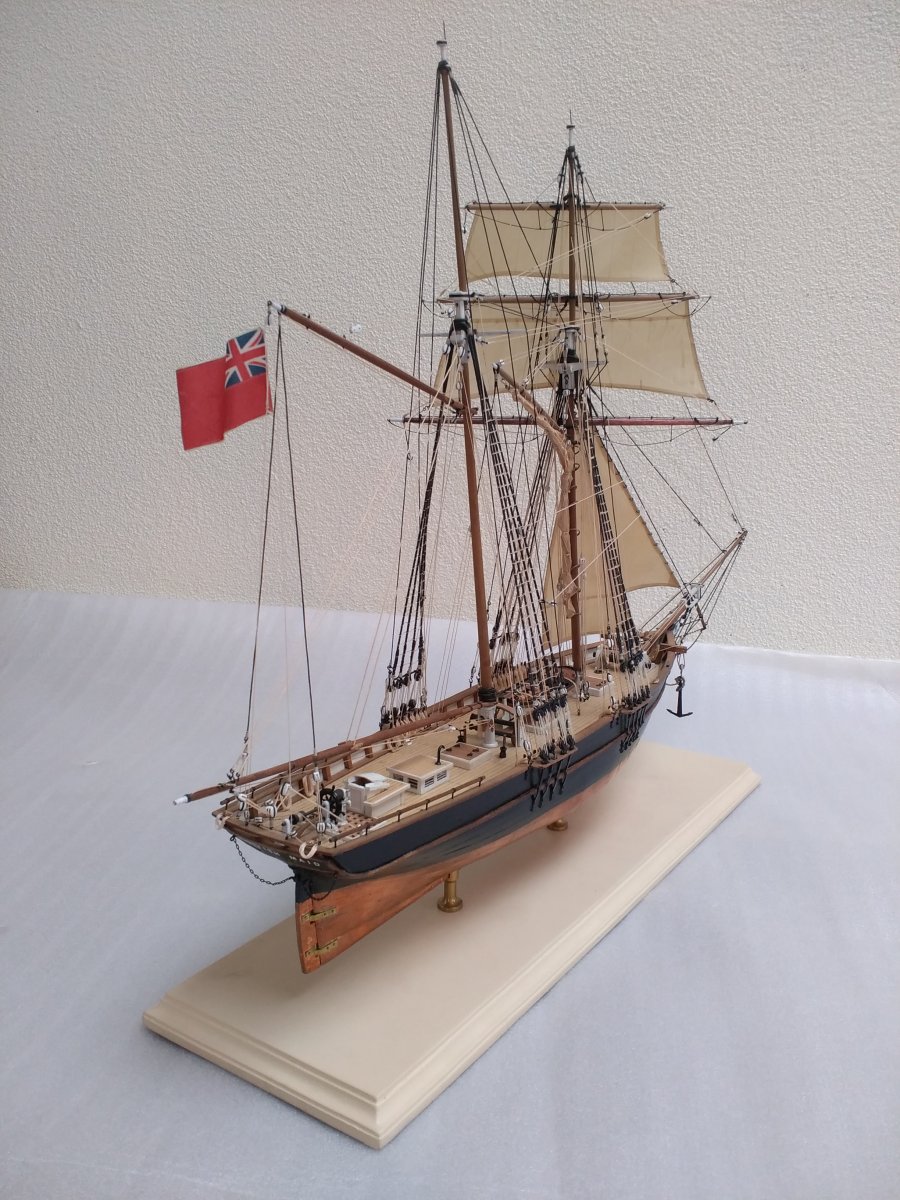 This is a heavily modified version of AL's Scottish Maid. Built in 1840 in Aberdeen  - she was the first ship to use the "Aberdeen" bow, which was later adapted and used on the early British Clippers.
Rigging, masts, deck layout, ships boat, steering, wheel, bowsprit are all adapted to match contemporary info about the Scottish Maid, instead of following the AL plans.
I have shown the model half-rigged to give it a sense of being a dynamic moving thing, but without obscuring much the deck and rigging. 
Image Comments

Gallery Statistics