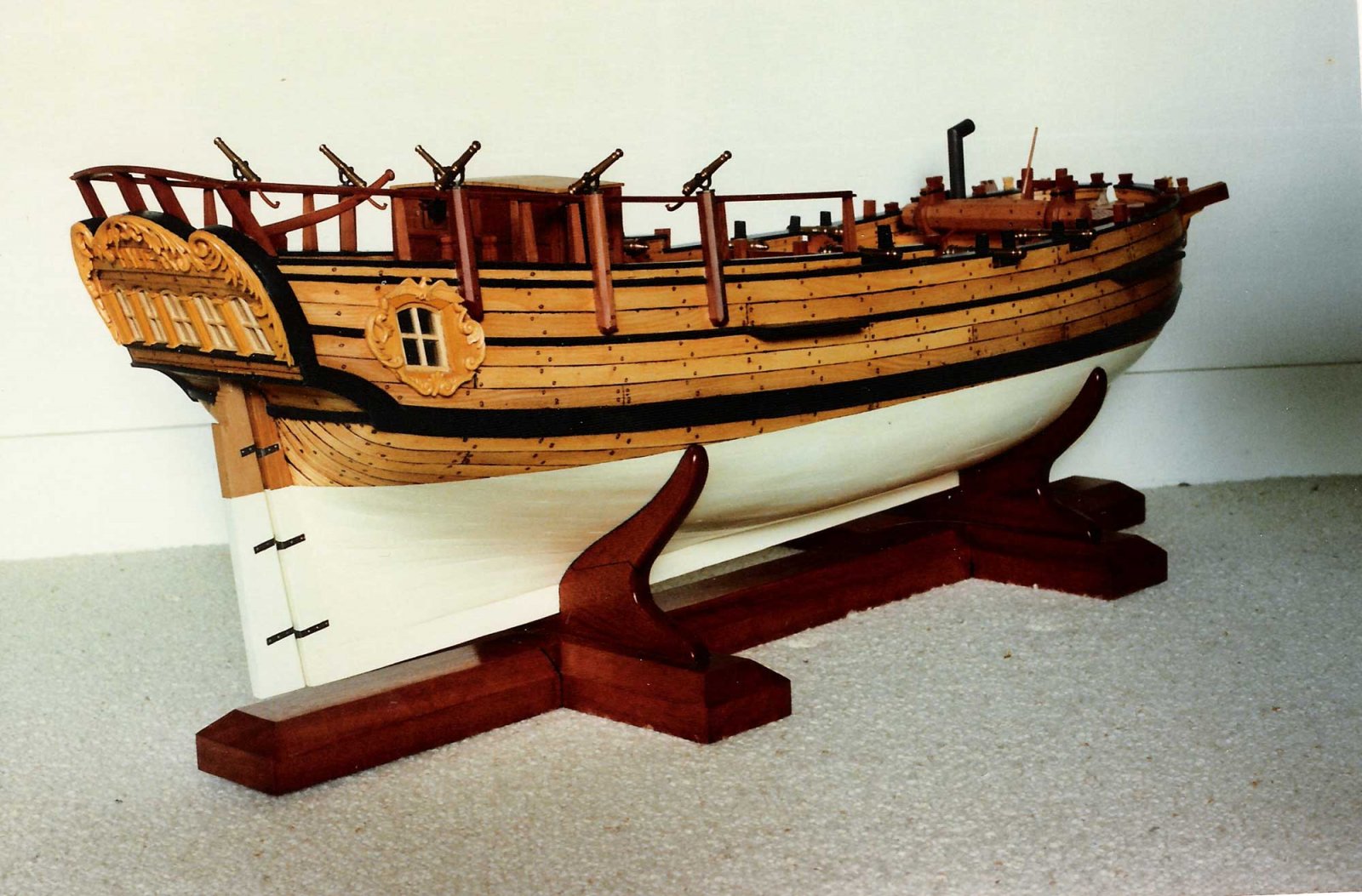 A plank on frame model of the colonial schooner Halifax based on Harrold Hann's book "The colonial Schooner" and drawings by Howard Chapelle from the Smithsonian Museum in Washington. The vessel was originally built as a trading schooner in the 18th centuary and was purchased by the British Navy for conversion into an armed topsail schooner in 1768. Drawings of the conversion are held in the National Maritime Museum in Greenwich.
The model was largely constructed fro Ash with pear used for some of the fittings and boxwood for the carved work. The guns are machined from phosphor bronze and can all be fired.
The scale is 1/16th inch to the foot.
Image Comments

Gallery Statistics