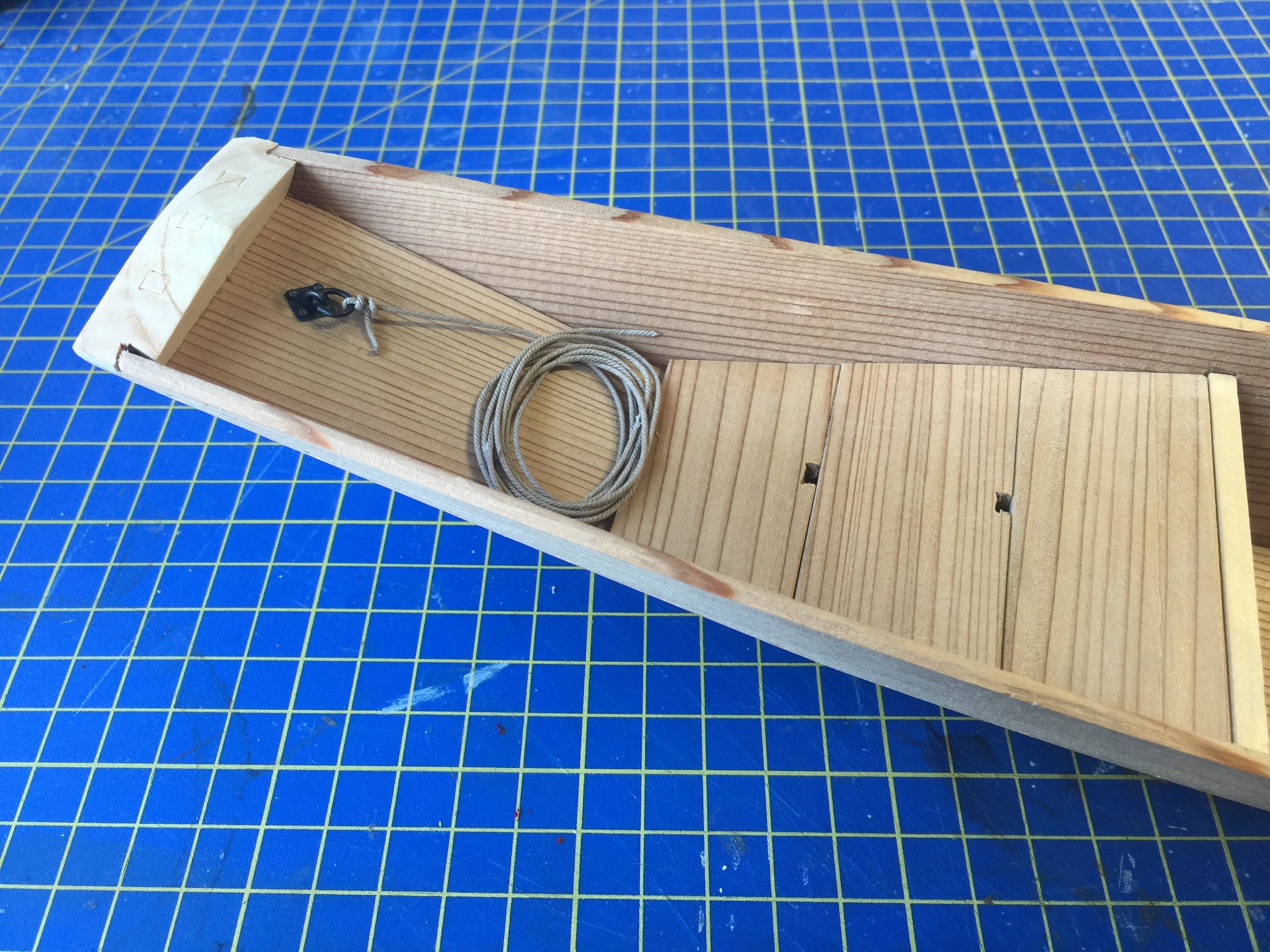 This is a 1/10-scale model of a small, one or two person riverboat from Niigata, Japan. The model is base on one that was built In 2019, by boat builder Douglas Brooks and Nina Noah of an organization called The Apprenticeshop, with Japanese boatbuilder Mr. Nakaichi Nakagawa.
The boat is of a type called an itaawase, mostly referring to the fact that it is not a dugout and it has a plank bow and no cutwater. While not exclusive to Niigata prefecture, this was very common on the rivers there. The full-sized boat measures 25 feet in length, making the model 30 inches long.
The model is made from Japanese cedar, sugi, with beam and end blocks made from Japanese cypress, hinoki.
I made two models, but neither is in my possession. One model was a commision build and went to one of the generous donors of the project, and the other I sent to Douglas Brooks as a gift of thanks for all his help over the past several years.
Image Comments

Gallery Statistics