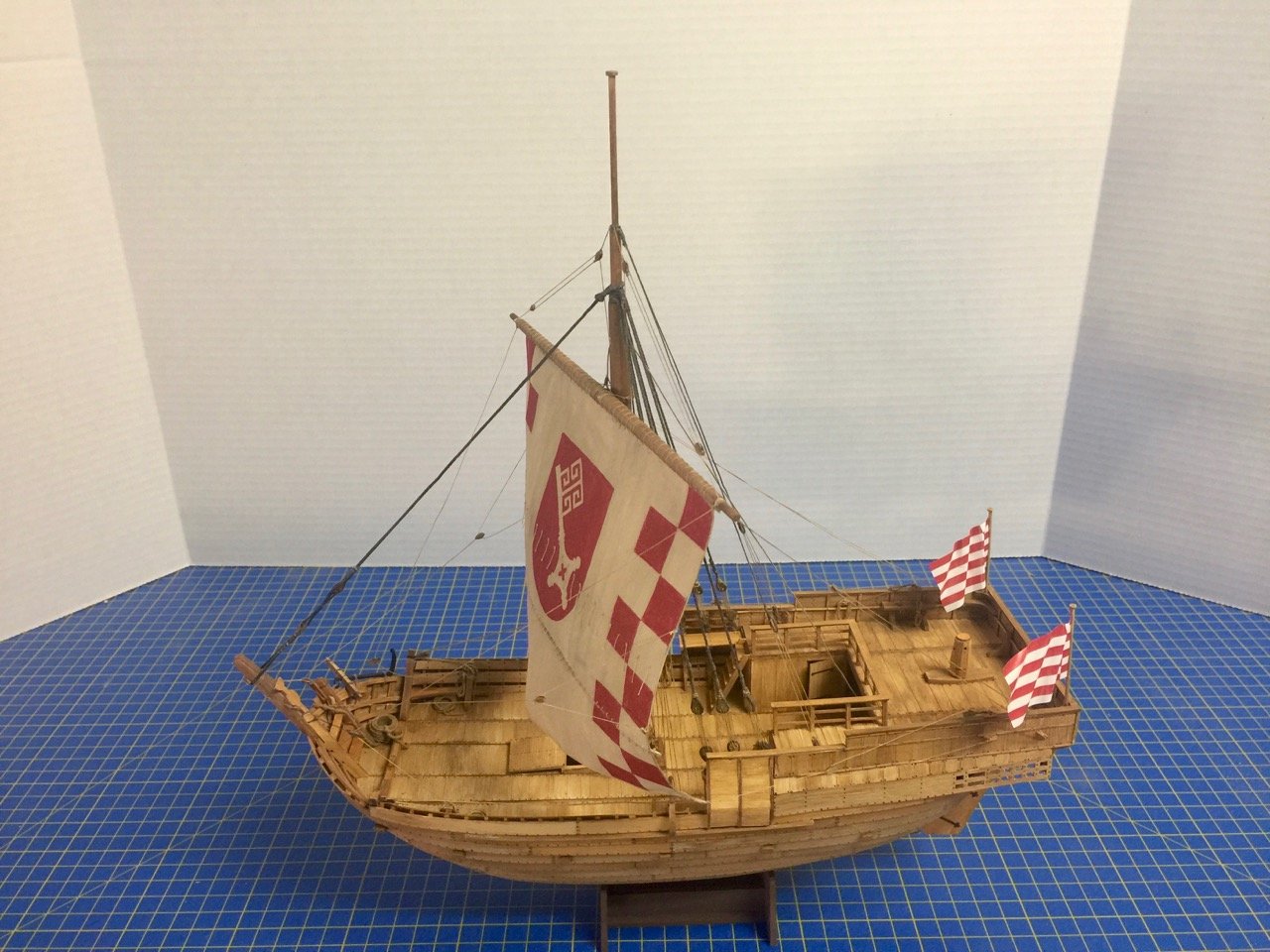 I built this model from a laser-cut card kit from Shipyard. This is my second completed card ship model. 
This has been a fun and interesting build. With Shipyard's laser-cut card kits, all the parts are pre-cut for you, except the mast and yard, which are fashioned from wooden dowels, like a wooden ship model kit. Because the card stock provided has no printing on it, unlike the printed paper kits, where you cut out all the parts yourself, the builder has to paint the model to simulate wood. But, paint is provided, along with mixing ratios, and instructions on how to create the wood-like finish. The sail also has to be painted, but the sail material is provided, pre-cut, and pre-marked with the outlines of the painted areas.
I built the model over the course of about a year, though I took a long break in the middle of it all. 
The completed 1/72-scale model is about 13-1/2" long.
Image Comments

Gallery Statistics