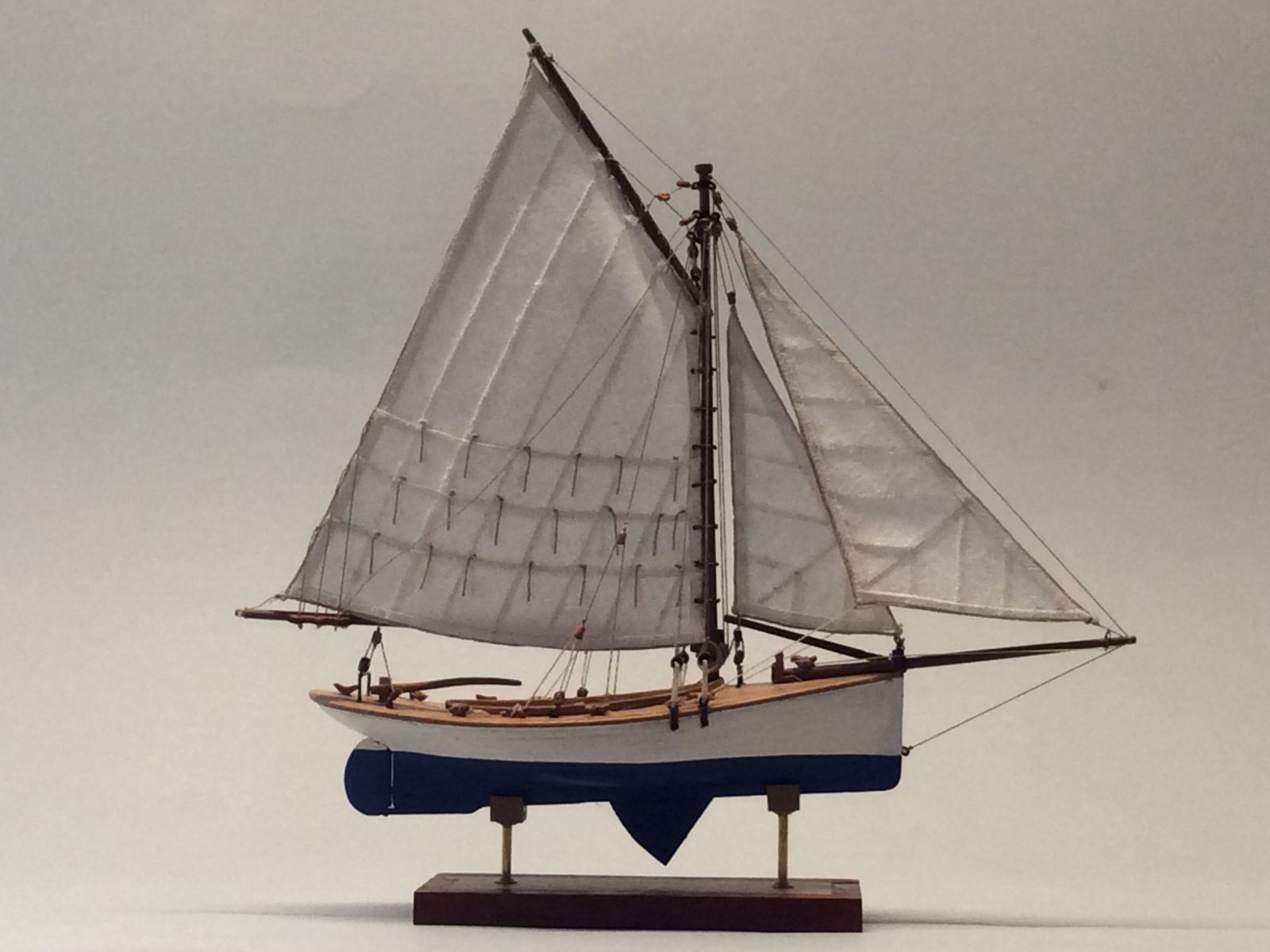 This model reproduces a cutter with centerboard. It was built in 1860-70 in Paynesville, in the Gippsland region in Victoria (Australia) for the Barton family that had properties in Point Wilson and in Ocean Grange.
It was initially used amongst other boats for communication with Paynesville, and it was frequently seen navigating under any climatological condition, transporting sheep and goats from island to island. In a latter period it was used to proportion services to an increasing tourism business sector situated at Ocean Grange.
In the decades of the 40s and 50s of the past century it underwent different modifications that made it lose its own characteristics, since its rig was changed by another of lesser display and the removable center board was substituted by a false keel. Later on it went onto pass from hand to hand to finish being abandoned for years at the bottom of Lake Mitchell, until the 80s when it was rescued for its recovery by a careful reconstruction process that restored its original state.
Image Comments

Gallery Statistics