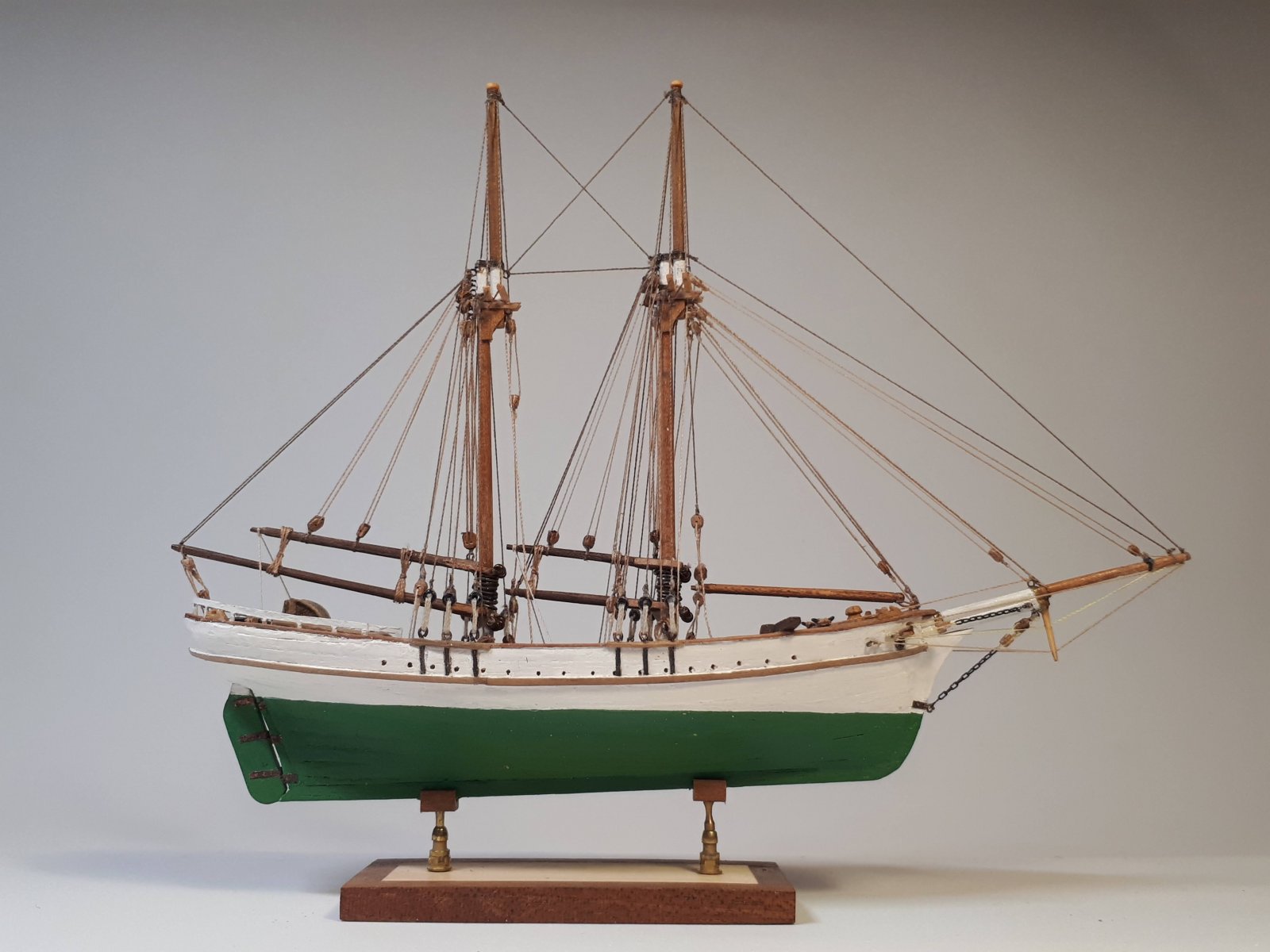 The "pailebote" was a wooden boat with solid lines and a low edge, which was fitted with two or more masts of equal height, which were rigged only by auric and triangular sails, dedicated to cabotage or large cabotage in the western Mediterranean, during the 19th century and in the first half of the 20th century. The name of these boats comes from the "pilot-boat", very frequently rigged with schooners, that Catalan and Levantine sailors found in the destination ports of their voyages in the 18th century. The idea and concept which inspired these boats were taken as a model by Mediterranean shipowners who wanted to have smaller and faster boats in their fleets, and which, in addition, required less crew than brigantines, corvettes and classic frigates. If at the beginning of old brigantines and corvettes were rigged in schooners, it did not take long for the shipyard carpenters to integrate the "pailebotes" rigged as such in their constructions. Due to the different function of the two types of boats, their similarity was really limited to rigging, as pilot boats had thin and light hulls and had a large sail area, while "pailebotes" had large sails. larger and heavier hulls and had less sails.
These boats were widely distributed and it is proven that they were built in several places: in Águilas, Torrevieja, Villajoyosa, Santa Pola, Altea, Calpe, Valencia, Vinaroz, Alcudia, Soller, Andraitx, Palma de Mallorca, Ciutadella, Mahón , Ibiza, Tarragona, Barcelona, Malgrat, Vilassar, Arenys, Mataró, Blanes, San Feliu de Guixols, Palamós and Port Vendres, but they were probably built in many other ports and beaches. There were also some in Galicia, Cantabria and the Canary Islands, as well as on the other side of the Atlantic, Mexico, Dominican Republic, Argentina, etc.,
Their loading capacity varied from 100 to 1000 tons , the most abundant being those that could carry between 150 and 400 metric tons. These ships transported all types of solid cargo, mainly - in the western Mediterranean - salt, citrus fruits and materials for construction (cement, tiles and bricks); as well as olive oil in barrels, alfa husks, charcoal and various goods (wine, liquors, beer, ceramics, clothing, food, tools, machinery, etc.). On transatlantic voyages, they carried hardwood, tobacco, coffee, sugar, and rum from Cuba and Puerto Rico. The lumber was shipped to ports on the east coast of the United States. Phosphate was loaded in Moroccan ports in the Atlantic and live animals in those in the Mediterranean.
The success of these boats is based on their high profitability, due to the small number of crews, limited equipment, versatility, maneuverability and low cost of construction, since they were manufactured in the same port base or nearby and, moreover, its construction uses almost exclusively local timber.
Image Comments

Gallery Statistics