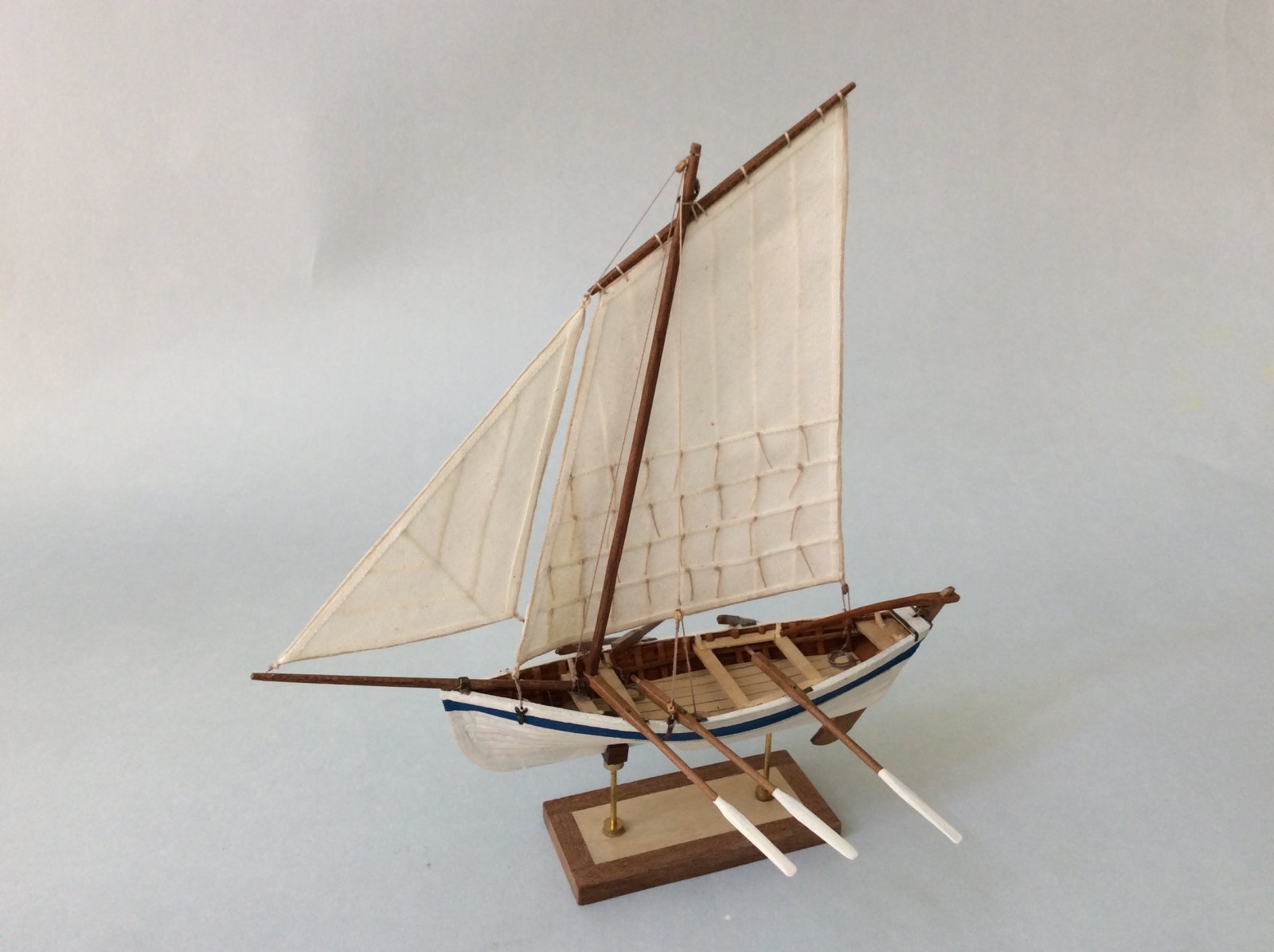 The coble is a boat that during the nineteenth and early twentieth centuries was characteristic of the English coasts of the northeast. It was used, both in rowing and sailing, for fishing, piloting and also, sometimes, as a pleasure boat and for bargaining. It was designed to be launched and picked up with the stern facing the shore even with great waves and strong breakers, and could sail long distances in the open sea. He wore very well, and in the hands of experienced crew was very capable of surviving a gale.
Its clinker hull presents a very complex and curious shape, with flat bottom and high boards, with a curved slightly thrown stem and a keel that only reaches half the length of the boat, with two two side keels that come from said half. until the stern, which has the shape of a horseshoe and inclines at an angle of 45º. The flat bottom and the aforementioned side keels facilitate their beaching on shallow sandy beaches; an advantage in the coasts where it operated, in which the wide bays and inlets offered little shelter against the stormy weather. The design contains reminiscences of Nordic influence, although for the most part it shows a Dutch origin.
The local  carpenters built the cobles without the use of planes, getting a robust and resistant boats. Although the cobles had the reputation of being dangerous to sail with an inexperienced crew, in experienced hands they could move safely and quickly.
Image Comments

Gallery Statistics