I needed some deck cleats for my current build. There are many ways of making cleats this is just the method I used.
I started by carving a master pattern and in this case out of wood. Once the size of the master was determined I could size the mold former. I use sections of copper pipe of various lengths and diameters.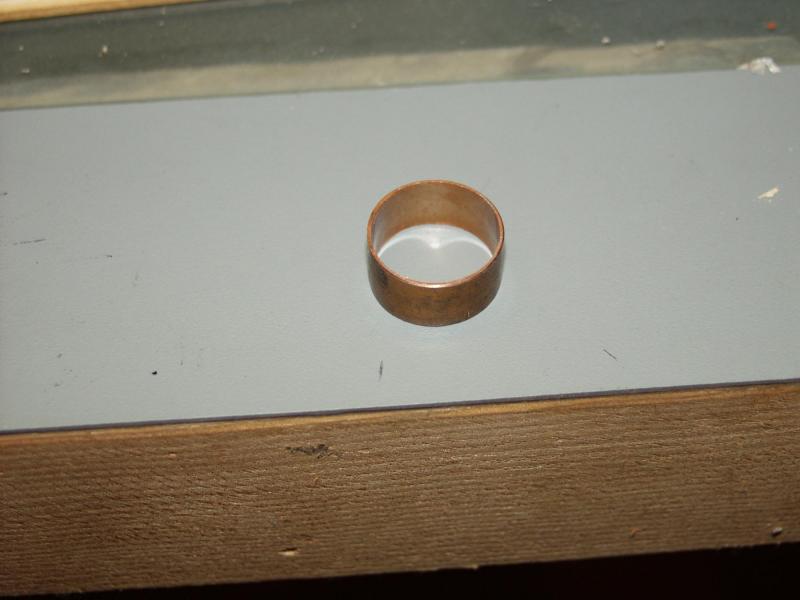 The basic setup is shown in the drawing.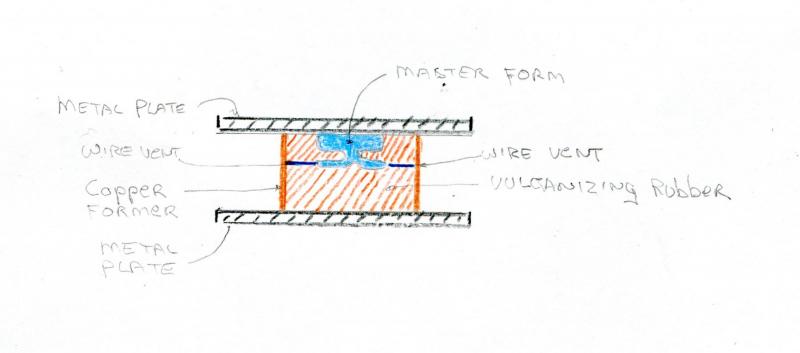 I start with a layer of vulcanizing rubber on the bottom. I than locate and install a couple of short pieces of copper wire to use as vents. Insert the master pattern and fill mold former the rest of the way up. Next set is to place filled mold former between a couple of metal plates with a C clamp for the oven baking time.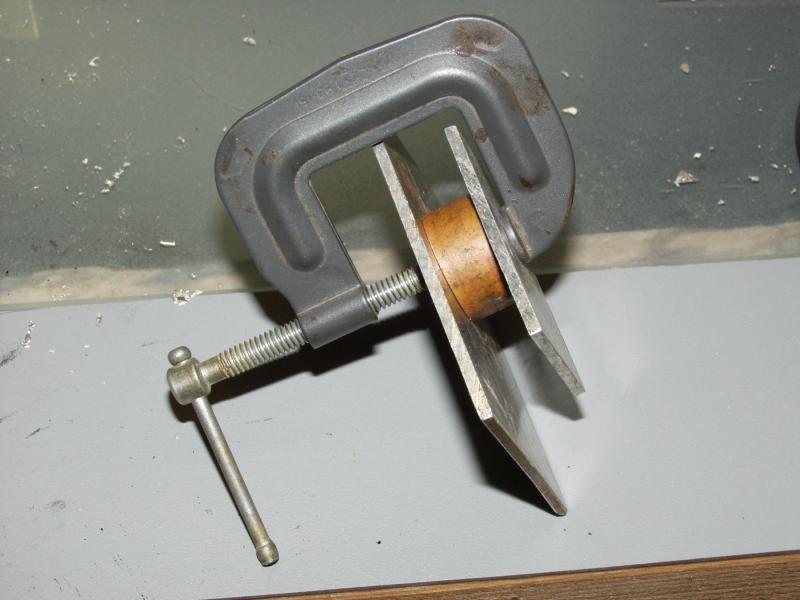 Once it has been baked and cooled down I take a razor knife and cut a parting line in the mold to release the master pattern.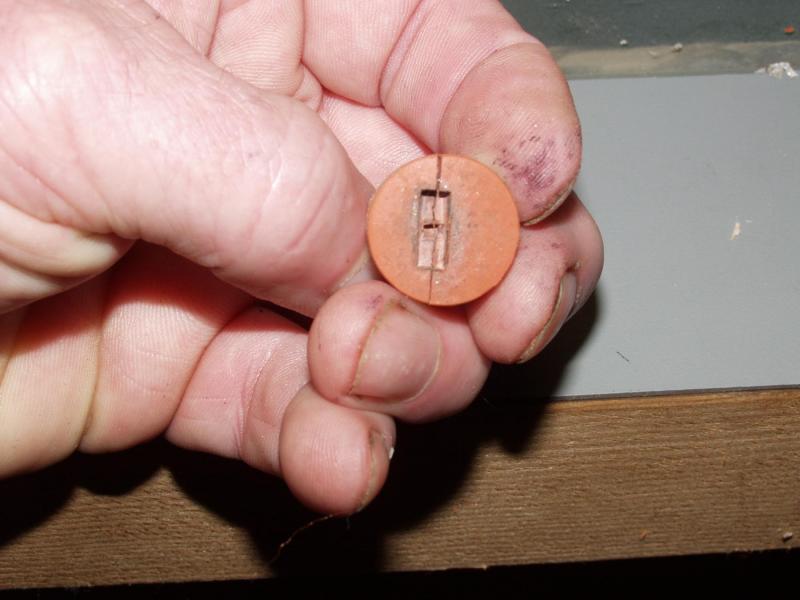 The mold is placed back in the mold former and a small amount of casting metal is poured on top. I than press a flat wood or metal plate on top and press the metal into the mold. That is why you need vents so the trapped air has some place to go. Let the filled mold cool for a few, taking them out to quickly can damage the parts.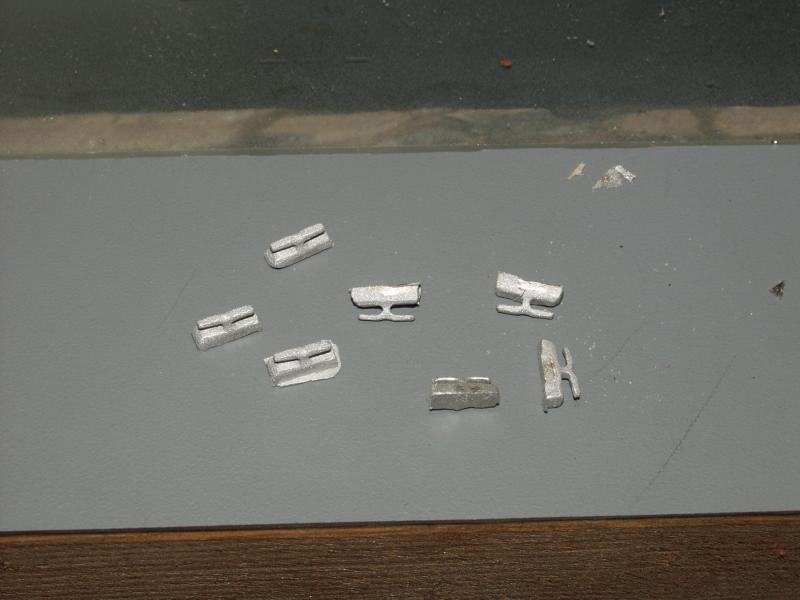 I than like to lightly sand blast the parts to give them some texture and to dull them down some. Once that is done a coat of india ink is applied
and let dry for awhile than rubbed down to get any extra ink removed.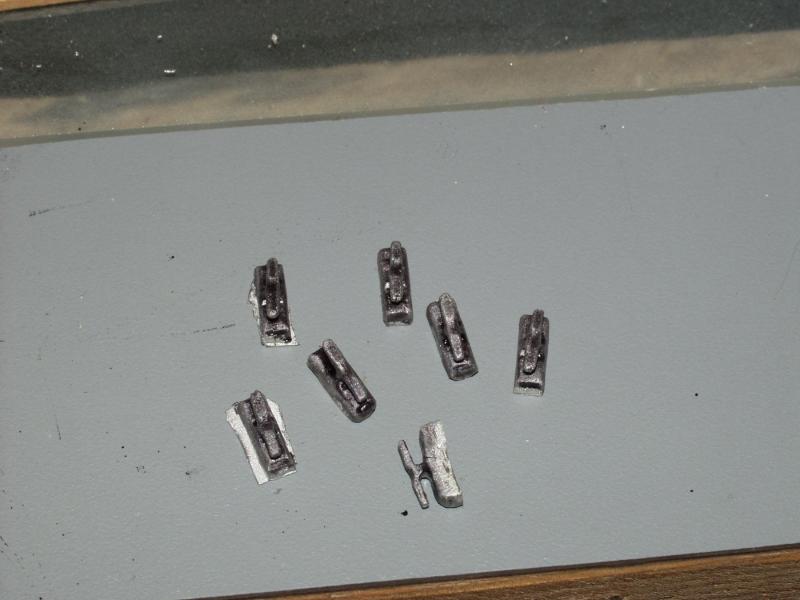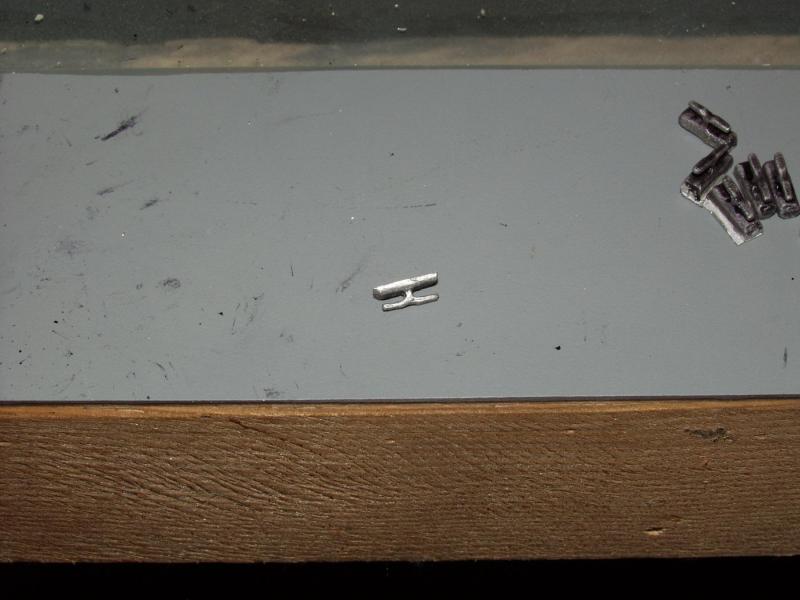 I kept the base of the cleat thick on purpose so that I had a handle to hold them. I than used a saw to cut off the base to the thickness I wanted.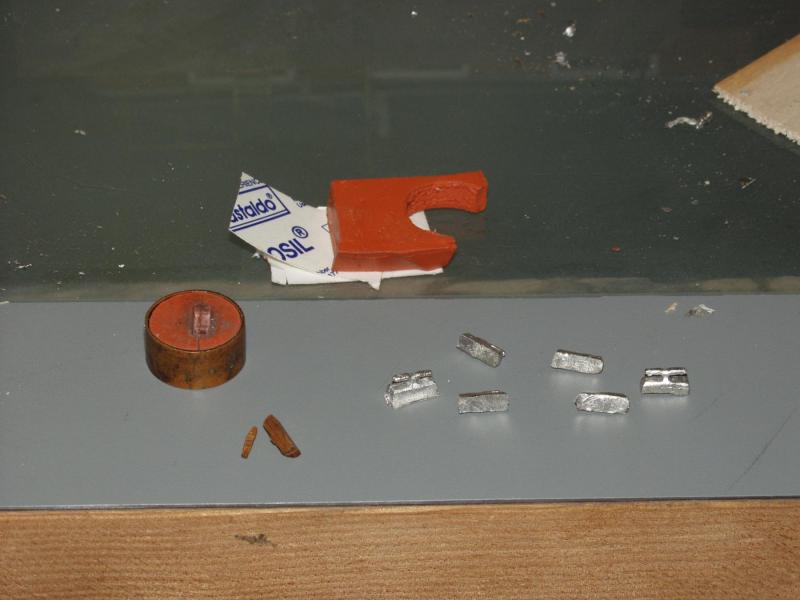 As can be seen in last photo the master pattern does not allways come out in one piece.