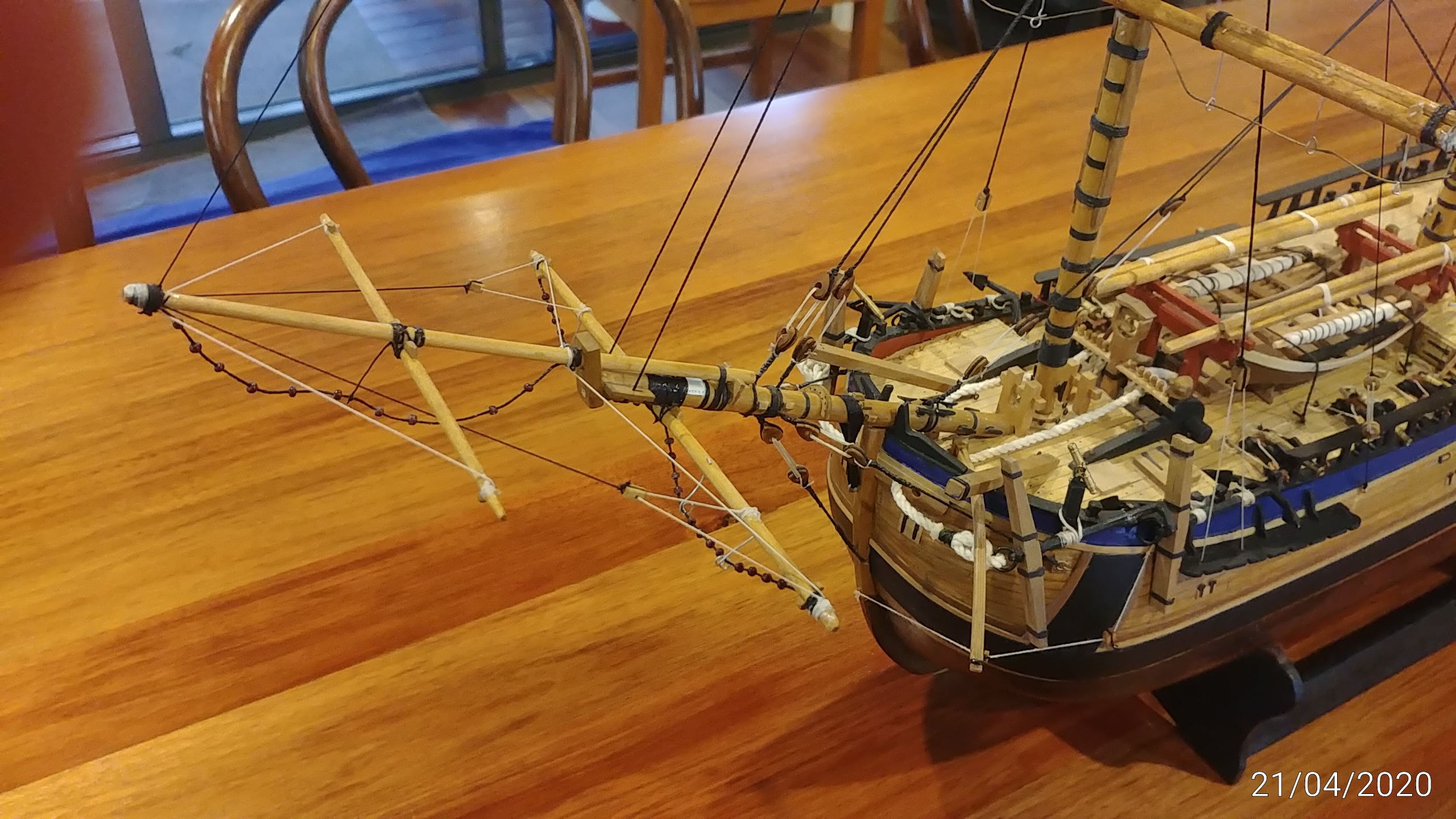 Content Count

95

Joined

Last visited
Hi Tim There were very few faults in the kit but in my opinion the interface between the cabin roof and windscreen is wrong. I am struggling to recall exactly but I think there is a cutout in the cabin roof leading edge which looks as though the windscreen frame should sit in it but IMHO it will not and I fitted it where it obviously wanted to go. Cut out and prep the cabin sides and trial fit ...this will confirm your windscreen framing position. I glued the cabin roof/flybridge floor on... found that with my delay in doing this I had lost some curvature and had to tap

Thank you all for your kind comments. John

Thanks very much Yves...John

Many thanks for the kind words....and the encouragement right throughand yeah I know you are right, I will stay in denial for a while then solder and install....I know that is what will end up happening because when I did my cleanup today I carefully kept the rail bits...LOL

TIM Thanks very much. The standard kit does not include and RC instructions at all so I am afraid I cant tell you anything helpful.. John

Well I have sort of finished all except for the flybridge screen rail which I broke and have not yet decided whether to solder and install. I should have done it when the flybridge was being constructed offline but I was missing a part which Amati sent me (thanks) and now that I have it I am in two minds about doing it . Overall a happy camper. Some detail I have changed to suit myself so can't claim absolutely faithful to the kit but not much kit bashing really, changed the colour scheme, made a different support for the radar antenna, enhanced some doors and rear companionways with som

Ah really..? mine are all chromed, and I really dont know what I would do to make them look silver..tough one. Will have a look at the friends build, thanks for that.

Hi Bunkerbarge.. Not sure I understand the question, all the handrails come like that as chrome plated brass so there is no painting or finishing required. Or am I misunderstanding your question..? John

Finished the bow fitout, bit of a disaster along the way when I broke the bow rail off at one of the leg tops ( aft stb.) when bending it to shape. They have to be bent quite a lot and I was careless with my positioning in the vice. I fitted the rail and three legs then soldered the last leg and the missing piece of rail in situ...believe me this was way above my soldering paygrade so in the end I was very happy to take the result shown here without too much whingeing. Still needs a bit of a cleanup with steel wool around the repair area

Took me a long time to get the blue I wanted but happy now. Have been distracted by covid lockdowns and fishing trips but now back at the work desk and doing the bow fittings ...which are completely without instructions which would not matter so much if the photos were helpful...NOT, but we are getting there...the winch pad is not glued in that crooked alignment..just sitting there. This shows the brass anchor chain feed and rollers.

Thank you Yves, much appreciated.

Finished the handrails. Completely missed the point that all the staunchions had to be cut to individual lengths taken off the plans but easy enough to do that then reassemble before installation. Curly endpieces are doubled to match handrail thickness.