Back on MSW 1.0, I put a little thread together on how to make a double ship's wheel (on my Unimat) to replace the metal ones that came with the kit. I still have the pictures, but not the words. So, at the prodding of some of my Ship Model friends, I'll try to reconstruct the thread as best I can.
Here's the wheel that came with the kit: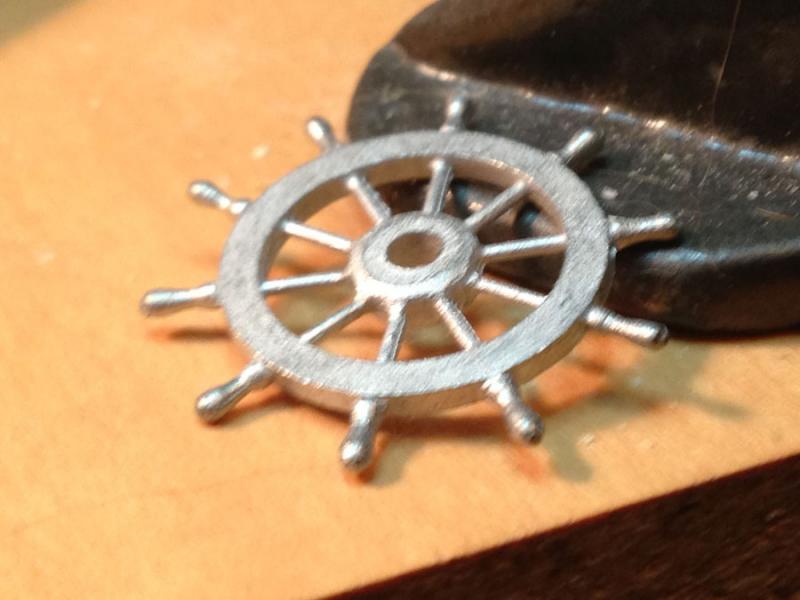 Nothing really wrong with it, but the real one is varnished mahogany. It would be hard to make that metal wheel look like varnished wood.
I read (I think it was on MSW 1.0) a way to turn a hub and spoke down, drill it, and attach spokes to make a better looking wheel. So I thought, okay, I can make 2-3-4 of these and pick the best 2 for the Constitution.
Then I started looking thru Bernard Froelich's book "The Art of Shipmodeling". My wife got it (the French version, the only one available at the time) for me for Christmas several years ago. Since then, it's always been one of my books for inspiration. Early in the book he describes a method for turning a double wheel on a lathe. It looked pretty neat, and I was itching to use my Unimat, so here's what I did.