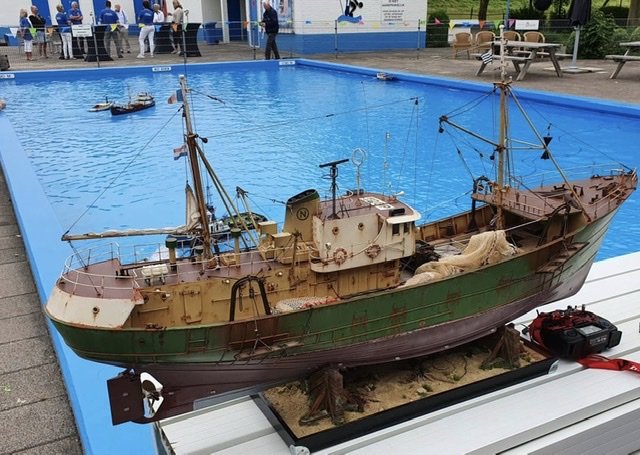 The model is built on the plans of the Fishery museum in Concarneau  France and represents one of the last French side trailers before these were replaced by the first generation of hecktrawlers.
Built in scale 1:25 and representing her during her service life around 1970 for the shipping company Nicot in Concarneau. For the details of my build I have had much support from the staff of the French fishery museum.
From the start I adapted the hull construction in order to prepare her for RC sailing. 
During the build I decided to weather her as realistic as possible and later I also decided to build a slipway to show her during "maintenance" .
The original trawler is now included in the collection of the Concarneau Fishery Museum and may also be visited.
However, due to public safety issues, much of the original fishing gear was removed, but nevertheless she is still worth while visiting.          
Image Comments

Gallery Statistics