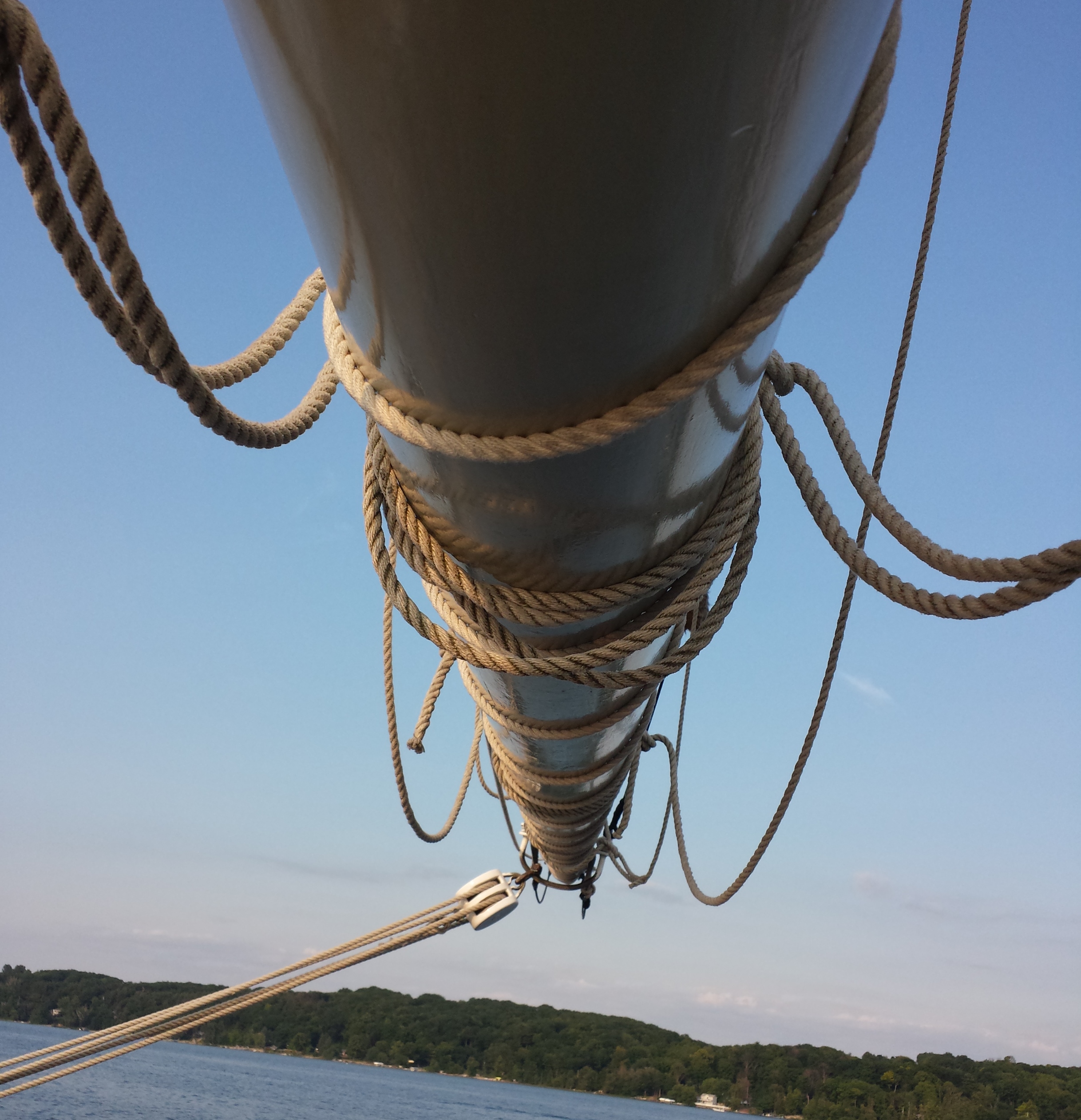 Content Count

18

Joined

Last visited
jeff watts

reacted to a post in a topic:

For Beginners -- A Cautionary Tale

paulsutcliffe

reacted to a post in a topic:

For Beginners -- A Cautionary Tale

I finished the deck cabins. They aren't attached to the deck yet. To deal with my hole diameter problem, I just clipped the offending end short and folded that side underneath so it doesn't show (much). I may invest in those cutting broaches eventually, but in the infancy of my model building career, spending more money than I've already sunk into it really isn't in the cards right now.

lmagna

reacted to a post in a topic:

Swift by Zuko - Artesania Latina - Scale 1:50

Thanks, Richard. I'll look into these.

I need help. I'm at the point of making the cabins. I've done most of the wood work and have started on the door hinges. My problem is this: when manufacturing the hinges, they made one of the holes too small to fit the diameter of the nail that is supposed to pass through it into the door or frame. I've attached a photo. The hole nearest the bottom of the photo is smaller than all the others. How do I enlarge the hole in this tiny, thin strip of metal? I've tried pounding a nail through it, and the nail just bends. My pin vise drill doesn't seem sharp enough and won't cut metal. Has anyone encountered this before? How did you deal with it? Thanks in advance for any help!

I'm making slow progress. I've glued myself to the model. Twice. Luckily, I was able to extricate my finger from the predicament each time myself, without having to go to urgent care and have to explain why I have a wooden ship attached to my hand. One positive is that I think I can use the fingerprint on my Swift to open my iPhone. So I've got that going for me, which is nice. I'm at the point where I might need filler to even out irregularities in my hull. Attached are photos of my deck planking and where I currently am in my build. Any words of wisdom on how to use filler? Is there a good technique tutorial somewhere? Or is it really not that complicated? Thanks for those who have commented and are looking in on my simple, newby build. I appreciate your help, interest, and encouragement. And here is the filler I plan on using.

Thanks, Ed. This must be the famous yellow planking book I've read about a couple other places. Thanks for the link!

Hi, Richard. Did you mention in a previous thread that you were building or going to build the Swift? I checked the box, and the copyright is 2016. I hadn't thought of trying to obtain wood for second planking. Have you done that? Hmmm. Something to think about...

Very sorry for your loss.

Well, I've just completed planking the hull of my Swift. Definitely some errors and misjudgments along the way. Pretty significant divot on the port side near the bow where I did the drop planks. On the bright side, I'll get experience with using filler. I wish the hull were double planked so I could get another shot at this while everything is fresh in my mind. Guess it will have to wait for my next build...assuming I survive and am successful with this one. I haven't looked ahead in the instructions yet, but I think attaching the keel and planking the deck are next. I'll post more photos for critique or advise when I've got more to show. Thanks for those who have been following along!

I'm still planking the hull of my "Swift". I'll post photos of my progress when there is more to show. I made a crude jig to help me with plank bending. I've seen others with similar set ups...more refined and impressive than mine...but this seems to be working ok for now. I either use a heat gun or just let the plank sit in the jig over night. The photo shows prebending the bulwark (?). BTW, one thing I wanted to learn with building a ship are proper nautical terms. I'm picking up a lot from everyone here, so thank you for that. The instructions for this kit are not much help in this effort. It's all just "attach part 16 to part 12", and such. Is this the way with all kits, Artesania Latina, or just this kit in particular? I don't want to get too far ahead of myself, but the next step appears to be planking the deck. Does anybody have an opinion or recommendation of stain to use for the deck on my "Swift". Any brand that is easy and good to use? Any suggestions would be greatly appreciated. L

Hi, Antony. Thanks for the reply. That last photo is out of sequence. I dry fit the deck and masts just to see what it was going to look like. Kind of like sneaking a peek at the Christmas presents! And so, planking. Yeah. I placed the top plank that will lie just below the bulwarks(?) and the garboard(?) planks on both the port and starboard sides. I trial fit both a plank that will run just above the garboard plank and a plank 4 plank-widths down from the top plank (at the widest bulkhead point). To allow those planks to run their natural coarse, I'm going to need to do drop planks and steelers(sp?). The drop planks may not technically be correct ship (or model) building technique. Forgive me, I'm new. But I'll take suggestions moving forward! So here are some pictures of my thinking and progress. The middle plank is not yet glued on. It's just dry fit. I've only done the port side dry fitting. The last photo shows the starboard side. If it doesn't work, I'll rip them off and start over. I've already done that once for the garboard planks...

I'm posting a build log for my first build: the "New" Swift from Artesania Latina. Apparently, this kit has gone through a number of iterations over the years. Since I ordered it in November from my local hobby shop, I assume this is the most current version. For those who have posted build logs for this boat, you'll notice the differences. Some of the changes made are somewhat superficial (in my opinion as a rookie modeler), like the sail configuration has been modified. Other changes are more substantial. The boat no longer has a lower deck beneath the cabins. The false deck is one solid piece. It is also only single planked, which I understand will likely force me to paint it? I had hoped to leave in with a wood finish, unpainted. Oh, well. On to the build. One curious thing about this kit is that there are no plans. Only a poster of 1:1 color photos of different views of a completed build. I contacted AL by email to inquire whether plans should have been included. After a few days, I received a response that the plans were those photos. I don't consider those "plans" in any sense, really. But that's all there is. The instructions with a couple of generally technique videos come on a DVD in the kit and are also viewable on the AL website if you view the Swift model online. I dry fit the bulkheads on the false keel. They seemed to all go in fairly easily. Unfortunately, the keel is warped. I tried a number of times and ways to straighten it by moistening, bending, flattening with weights, moistening only one side and clamping flat...nothing worked. I finally decided to use balsa fillers between bulkheads at selected spots to either mildly constrict or expand the interbulkhead distance in that spot to try and straighten it in that manner. I also added some filler at the bow and stern to aid in planking. It's not perfect, but hopefully workable. I soaked the false deck and left it rubber banded in place over night to develop the compound curvature necessary, then I glued it the next day. Now I'm ready to start planking. Attached are some photos to document my progress. Hopefully, I will get better at posting. Not sure how this will work, but here goes...

I am very new to the site, but if you click on the build logs for model ship kits, about the fifth topic down is a quick find index for ship logs. When you click that, it gives you choices of what type of kits you would like to search. The top choice is wooden ships, for example. When you click on that, it brings you to a list of all the wooden ship kit build logs. They are listed in alphabetical order by ship name. Try this and see if this is what you are looking for. Hope this helps. If not, I'm sure a moderator will chime in.

Thank you, Rich. I love your boat. I will be happy if mine turns out a fraction of how yours did.

Thanks for the reply, juhu. Had I known they had made these changes to the kit, I would not have selected it for my gift (my wife "gave" it to me officially as my Christmas gift, but I researched and purchased it myself). It may be an even better beginner kit as it's currently supplied, but the lack of plans is curious to me. If they were cheapening it for a novice...dumbing it down...I would think more detailed instructions would be included. I will build it and see how it goes. I guess I'm posting to get confirmation on what it appears AL did with this kit and to let others know of these changes. Again, maybe they are for the better for a first build novice like me. And I wanted to hear from experienced modelers on what they think of these changes.

I just received this kit as a Christmas gift. It will be my first attempt at building such a model. I've been searching this site and reading for a few weeks to prepare for my build, and when I opened the box, I was a bit disappointed...but maybe I just need some questions answered from the experienced members of the forum. I've not seen a build log for this exact kit after it appears to have been re-designed. The sails are different. There is no "sub-deck". There are no plans...just a single large poster of different views of a completed build in 1:1 photos and a DVD with very cursory instructions. I was expecting paper plans. All the laser cut pieces are made of plywood and the instructions, unless I missed it, look like they only call for single planking instead of double. It looked to me as though the previous version had some real wood laser cut pieces...like the keel and some of the visible parts on the deck. I was hoping to leave it unpainted with a wood finish. I'm not sure that is possible as the kit is currently supplied. Has anyone built or started a build on this exact kit? Am I just so new that I don't know exactly what I'm looking at? Any help or guidance would be appreciated.