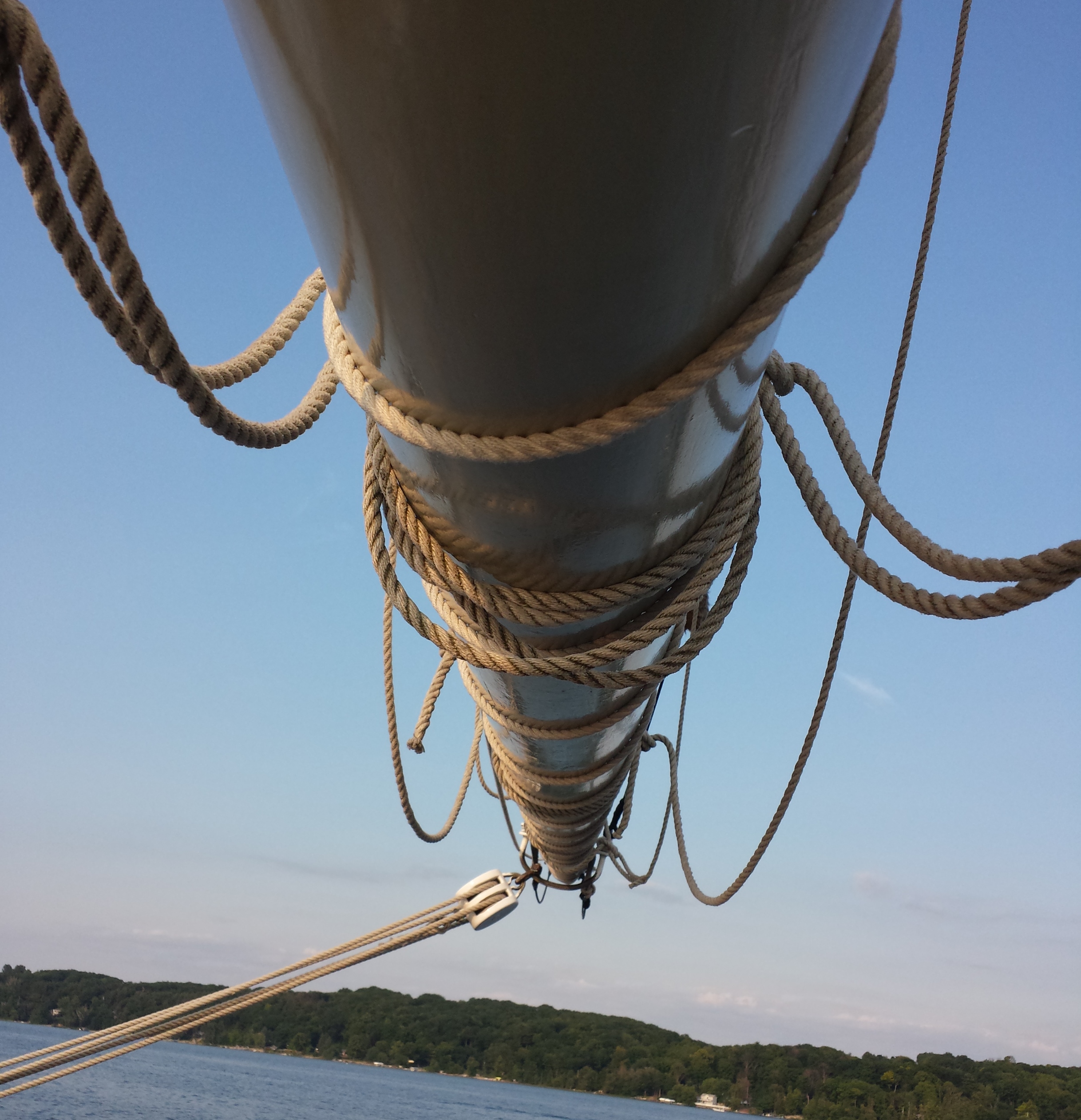 Content count

18

Joined

Last visited
I am very new to the site, but if you click on the build logs for model ship kits, about the fifth topic down is a quick find index for ship logs. When you click that, it gives you choices of what type of kits you would like to search. The top choice is wooden ships, for example. When you click on that, it brings you to a list of all the wooden ship kit build logs. They are listed in alphabetical order by ship name. Try this and see if this is what you are looking for. Hope this helps. If not, I'm sure a moderator will chime in.

Thank you, Rich. I love your boat. I will be happy if mine turns out a fraction of how yours did.

Thanks for the reply, juhu. Had I known they had made these changes to the kit, I would not have selected it for my gift (my wife "gave" it to me officially as my Christmas gift, but I researched and purchased it myself). It may be an even better beginner kit as it's currently supplied, but the lack of plans is curious to me. If they were cheapening it for a novice...dumbing it down...I would think more detailed instructions would be included. I will build it and see how it goes. I guess I'm posting to get confirmation on what it appears AL did with this kit and to let others know of these changes. Again, maybe they are for the better for a first build novice like me. And I wanted to hear from experienced modelers on what they think of these changes.

I just received this kit as a Christmas gift. It will be my first attempt at building such a model. I've been searching this site and reading for a few weeks to prepare for my build, and when I opened the box, I was a bit disappointed...but maybe I just need some questions answered from the experienced members of the forum. I've not seen a build log for this exact kit after it appears to have been re-designed. The sails are different. There is no "sub-deck". There are no plans...just a single large poster of different views of a completed build in 1:1 photos and a DVD with very cursory instructions. I was expecting paper plans. All the laser cut pieces are made of plywood and the instructions, unless I missed it, look like they only call for single planking instead of double. It looked to me as though the previous version had some real wood laser cut pieces...like the keel and some of the visible parts on the deck. I was hoping to leave it unpainted with a wood finish. I'm not sure that is possible as the kit is currently supplied. Has anyone built or started a build on this exact kit? Am I just so new that I don't know exactly what I'm looking at? Any help or guidance would be appreciated.

Thank you all for the words of encouragement and support. I'm continuing to pour over this site. I'm actually very excited about my build...even to the point of thinking about my potential second build. I'll probably start a build log...maybe we can build together, at least at the start, Altduck. Mark, I've seen a number of your comments on threads I've viewed. Thanks for chiming in. And Chris, I really appreciated your cautionary tale. To me, it rang very true. I might check out the Midwest kits, although after reading the thread on pirated material, I'm a bit leary about eBay or Amazon.

I love this thread. I appreciate the concerns for a novice like myself in the OP. Thank you for posting and for the posts of all who have commented since. It might be a touchy subject to address, because a "beginner" is difficult to define. Some of the comments have been fascinating. It seems as though many have taken this to mean first time wooden model ship builders alone. Certainly these folks are beginners, in a sense. But many of these "beginners" actually had/have substantial experience in either modeling, woodworking, or practical sailing. While these beginners will certainly need to acquire and develop new skills, they already possess a skill set and vocabulary knowledge far and above someone who is totally new to modeling, woodworking, and things nautical. There are beginnners and BEGINNERS. For sure, there are people who will make an attempt at this hobby and find that it just isn't for them. Who knows. I might be one of them. I haven't even started my first build yet. What would be a pity is the hobby losing those who might have enjoyed and excelled at building wooden ship models had it not been for (fill in the blank). As a BEGINNER, I might be able to shed some light on what seems to be missing in the marketplace for beginners...or if not misssing, hard to find. I have spent countless hours at my local hobby shop, reading, watching YouTube videos, searching the Internet, and since yesterday, reading on this site. This is what I think would be helpful: First, a clear consensus on what constitutes a BEGINNER kit. Not a first time wooden ship kit for someone with 30 other models under their belt. Or twenty years of woodworking experience. A true beginner kit. Second, a guide as to what tools are necessary to have the best opportunity for enjoyment and success of the first build. Must have tools, both in function and quality. What would be cool is a Ship Building Academy. You buy a kit...maybe a model canoe, or a Sunfish. Instructions written at a Fifth Grade reading level. Clear and concise. With all the tools necessary for the build. High quality stuff. The idea would be this is the first build of (hopefully) many. The second kit in the series builds on the first. Refining skills learned in the first kit, learning new ones. And new high quality tools with instructions on their use for the new skills. Reading material on the historical significance of these early kits (as someone early on posted as a suggestion in this thread) would be a beautiful compliment to the process. Breaking it down into manageable chunks...both from a learning and financial investment perspective...would be very appealing and helpful for a BEGINNER, IMO. If it turns out this hobby just isn't for you, you aren't out hundreds of dollars and months of frustration. If it is, you've accumulated tools that you can use your entire hobby life...both actual tools and skill set tools. I've seen some that market practicums around the premise of the relative ease of the proposed builds, but not so much on the tool recommendations. I will start my first kit after I officially receive it for Christmas: the Artesania Latina "Swift". I don't fear making mistakes along the way, per se. But I do have a concern that either the clarity of the instructions or trying to work with inferior or improper tools will so taint the experience that I get frustrated and give up. Like trying to perform intricate surgery with a chainsaw or chop down a tree with a scalpel. I might not have any clue there is a better tool for a given job or that I'm even using the wrong tool. A hobby is supposed to be fun, right? We'll see...

Thank you for accepting me as a member. I might possibly be the newbiest newby ever to grace this site. My modeling experience consists of a couple balsa and tissue biplanes I constructed 30 years ago and a 6 piece plastic "replica" of Godzilla I snapped together at age 10, or so. My nautical knowledge is less extensive. I've read Forrester and O'Brian and love movies involving tall ships, naval battles, or the sea, in general. I'm hoping this passion, and the help of this forum, is enough to carry me into and through my first build. My wife is gifting me a wooden ship model for Christmas: the AL "Swift". I embark on this journey armed with my passion, reasonably good artistic talents in watercolor and oil painting, drawing, and pottery, Frank Mastini's "Ship Modeling Simplified" (which, BTW, is too complex for me to understand fully), and a familiarity with working with small hand tools/instruments. I don't, however, actually possess many tools specific to this type of work or have any woodworking experience outside of wood shop class in 7th grade. I also don't have a well lit or ventilated dedicated work space. I'm frankly a bit intimidated by the skill and ability level of even the first time builders that I've seen on this site. I firmly believe most members here could build a better ship than me using toothpicks, popsicle sticks, yarn, and Elmer's glue than I will be able to do with this kit... Is there hope? Should I proceed? For now, I'm hanging on to the gift receipt...