Announcements

An Incentive for Starting a Build Log

The NRG's Generic East Coast Oyster Sharpie plan sets have been selling out – we had to reorder prints 2X already.

BUT nobody has started a build log yet.  As an incentive we have decided to reward the first three (3) MSW / NRG members who purchase the plans and start and continue* actual build logs** from the plans. 

The build logs should be started in the scratch built forum and labeled with Generic Sharpie – by "your ID".  When we have six or more build logs up and running we will set up a group build area for the Generic Sharpie build logs.

The winners will be able to pick any one of the prizes listed below:

Free registration for one day at 2018 or 2019 NRG Conference                  ($145 value)

Shop Notes 1 and 2 set                                                                         ($60 value)

Nautical Research Journal – all content set                                              ($145 value)

4 CD's or 1 flash drive         

Continental Galley Washington Plan set                                                    ($65 value)

1 year NRG membership or extension                                                      ($50 - $62 value)

THE RULES

 

*"Continue" means that multiple posts containing build log content must be made for a minimum of 30 days after the initial post.  Logs will be tracked by starting date and the first 3 that have continued for 30 days following their initial post will be declared the winners.

**Note the words "actual build logs" – no fair showing a few pieces of wood and going no further just to win. 

 

The NRG has a new set of plans available for purchase with a free 200+ page full-color monograph .  Check the NAUTICAL RESEARCH GUILD NEWS forum below for details.  This plan set is developed for the first time scratch builder with limited tools and experience.  All materials are standard strip stock available from hobby wood suppliers.  However, it is also a great project for the more experienced builder looking for a smaller project to take a break from the bigger builds.  Remember MSW Members who provide us their real name are considered members for the discounted price.  An email or call to the office before you order with your real name and MSW user name before you order is needed for the discount code.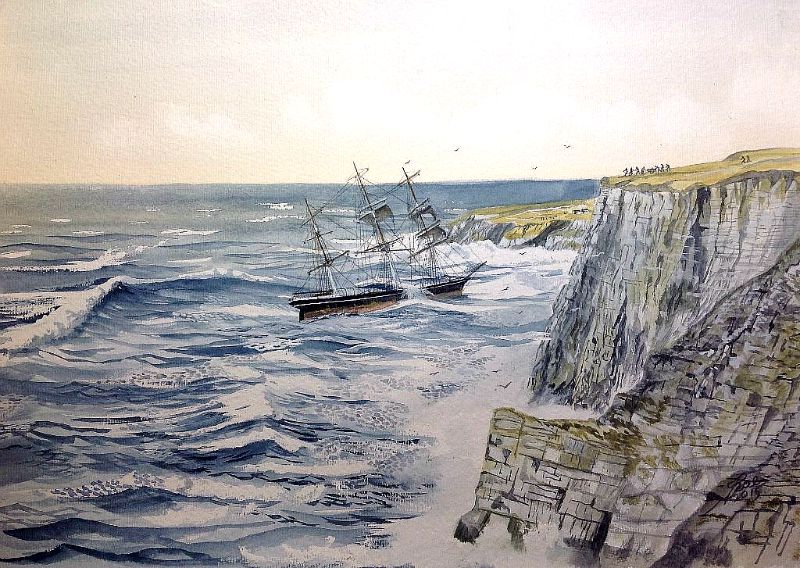 Content count

178

Joined

Last visited
Rear Admiral of the Red being rowed out to his Flagship off Drakes Island in Plymouth sound W/C mixed media Artboard 11" X 8" jim

one from some time a go. 1997 I think Jim

This time T2 type Tanker in the Suez Canal. jim

A little change . Pencil sketch Trawler 'United Boys and 'Bervie Braes' 10 X 7 inches

Certainly will Heres the latest. Jim

Five of the six paintings for the Easter Weekend Exhibition and Sale at St Andrew Blackadder church at North Berwick. Bring your 'plastic'. Jim

Barque Galena, Ashore on the Oregon Coast. My figures need a lot more practice!. 15" X 11" Jim

CL415 'superscooper' water bomber fire fighting aircraft. Designed specifically for Fire Fighting, built originally by Canadair, later by Bombardier. Seen here scooping up water to drop on to a Forrest fire. 15" X 11" Jim

Thank you all. Here's another. Sailing Fishing craft at the turn of the 19/20 centuries. The Bass Rock and East Lothian in the distance. 15" X 11" Jim

This afternoon's trip into imagination. Off St Abbs Head in a South Easterly Gale. 15" X 11"

A very clever use of words. Remember Compass Rose was a 'Flower' Class Corvette. Jim

Did this today Swordfish about to land on Merchant Aircraft Carrier. Rapana, which has pulled out of the convoy with a Corvette escort to recover her. Rapana was an oil tanker fitted with a flight deck. She carried her normal cargo, but had four anti submarine Swordfish to help protect the convoy. Although no a/c fron a MAC ever sank a submarine, no ship was ever sunk from a convoy that had a Mac Ship in it 16" X 11"

Most are W/C some are Acrylic jim latest Buttermere painting finished not any particular Tanker just representative of the many in use at the time. Jim

HMS Vanguard T he Last British Battleship. Jim

Anstruther harbour late 19th/early 20th century. Fifie and Zulu sailing Luggers awaiting the tide. About 15" X 9"