Announcements

An Incentive for Starting a Build Log

The NRG's Generic East Coast Oyster Sharpie plan sets have been selling out – we had to reorder prints 2X already.

BUT nobody has started a build log yet.  As an incentive we have decided to reward the first three (3) MSW / NRG members who purchase the plans and start and continue* actual build logs** from the plans. 

The build logs should be started in the scratch built forum and labeled with Generic Sharpie – by "your ID".  When we have six or more build logs up and running we will set up a group build area for the Generic Sharpie build logs.

The winners will be able to pick any one of the prizes listed below:

Free registration for one day at 2018 or 2019 NRG Conference                  ($145 value)

Shop Notes 1 and 2 set                                                                         ($60 value)

Nautical Research Journal – all content set                                              ($145 value)

4 CD's or 1 flash drive         

Continental Galley Washington Plan set                                                    ($65 value)

1 year NRG membership or extension                                                      ($50 - $62 value)

THE RULES

 

*"Continue" means that multiple posts containing build log content must be made for a minimum of 30 days after the initial post.  Logs will be tracked by starting date and the first 3 that have continued for 30 days following their initial post will be declared the winners.

**Note the words "actual build logs" – no fair showing a few pieces of wood and going no further just to win. 

 

The NRG has a new set of plans available for purchase with a free 200+ page full-color monograph .  Check the NAUTICAL RESEARCH GUILD NEWS forum below for details.  This plan set is developed for the first time scratch builder with limited tools and experience.  All materials are standard strip stock available from hobby wood suppliers.  However, it is also a great project for the more experienced builder looking for a smaller project to take a break from the bigger builds.  Remember MSW Members who provide us their real name are considered members for the discounted price.  An email or call to the office before you order with your real name and MSW user name before you order is needed for the discount code.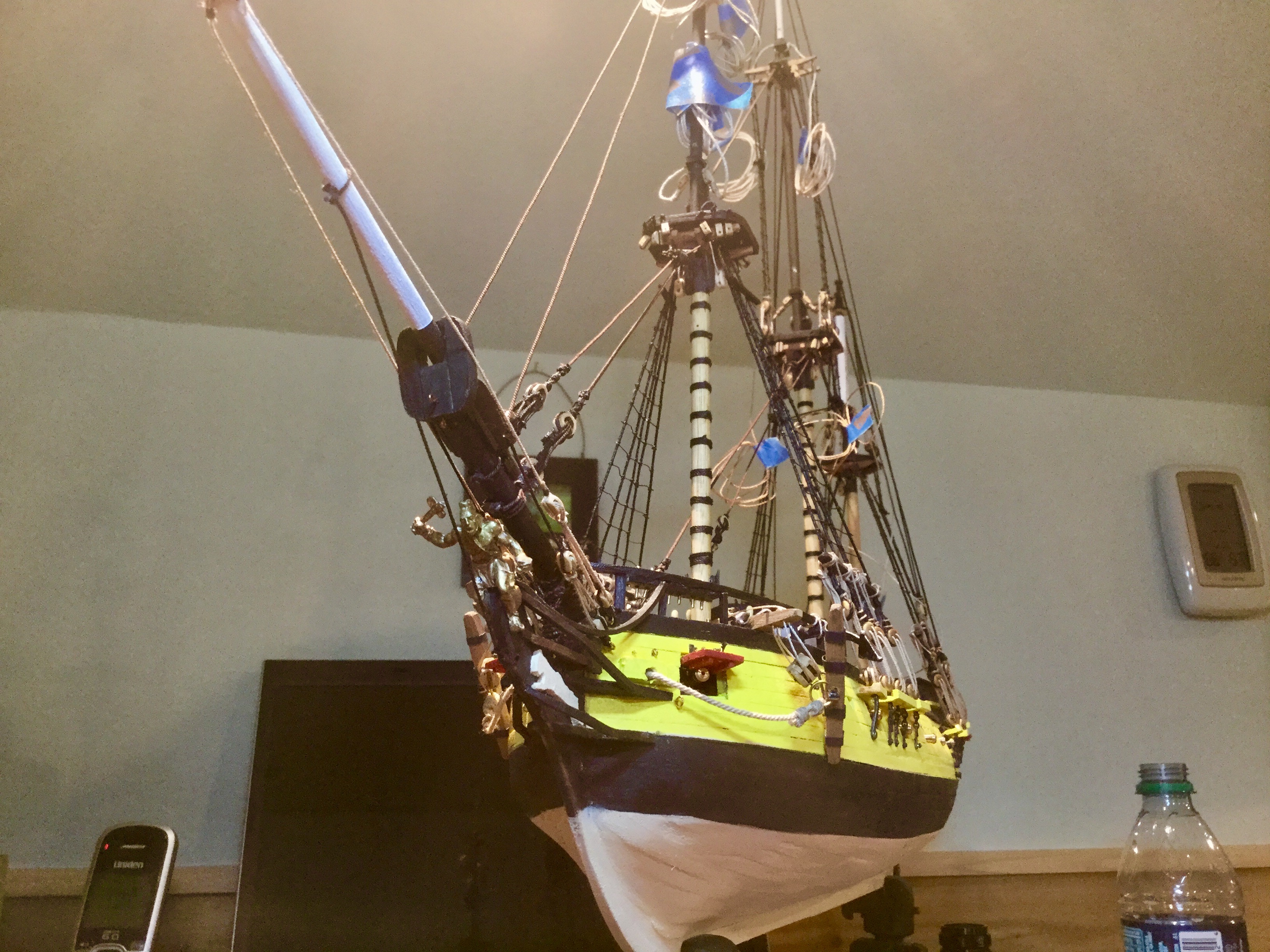 Content count

372

Joined

Last visited
I use a steam cleaner, a form and a heat gun.

She was also the first ship sunk by the CSS Virginia (Merrimack)

Great information. You wouldn't have one that shows Paashe Double action maintenance would you?

The Continental Gunboat also used wood ratlines. Great question about what kept them from sideways motion.

As I always say trenailing is not always a good thing and can ruin a model. IMHO it depends on the scale of the model as when to use it. In reality the Trenails blend into the deck and are hardly noticed so a contrasting color would not be used. The slight variation of grain patterns and a circular hole in a otherwise straight board is sutile and more pleasing to my eye. This is all just my opinion.

Lard is what my Mom called bacon fat.

I use Chuck's hooks and the ones from Age of Sails. I wind up drilling both.

PM sent with sail maker contact information.

You are a great daughter. Your father is a blessed man to have you by his side in his waning years.

Gumbo is the Swahli word for Okra.

I remember being in a pub in Portsmouth England in the early 70's with a bunch of my shipmates as they were all drunkenly bragging about their memberships and belt buckles from the IRA. The pub got real real quiet. I had to explain to the patrons that my idiot drunk cowboy friends were talking about the International Rodeo Association and show some belt buckles in order to calm things down. My friends were clueless about bragging about IRA membership in England. Ship made an announcement over the 1MC the following day about no IRA talk in town.

Add some fried Okra and cold brews and this New Orleans boy would be in hog heaven!

Baluts. Ate a couple of them at my Chief Initiation back in the real Navy before PC took over. There is absolutely nothing wrong with a good plate of Grits and BBQ Shrimp. Try some at Luke's in New Orleans and you will see what I mean. Shrimp, Grits and Blue Crab Topped with a sunny side egg. Yeah baby.

Ahhhh. The old sub standard plastic pipe trick. Known mobile home issue. I had at least three burst pipe issues and finally just had a complete re-pipe using PEC Pipe.