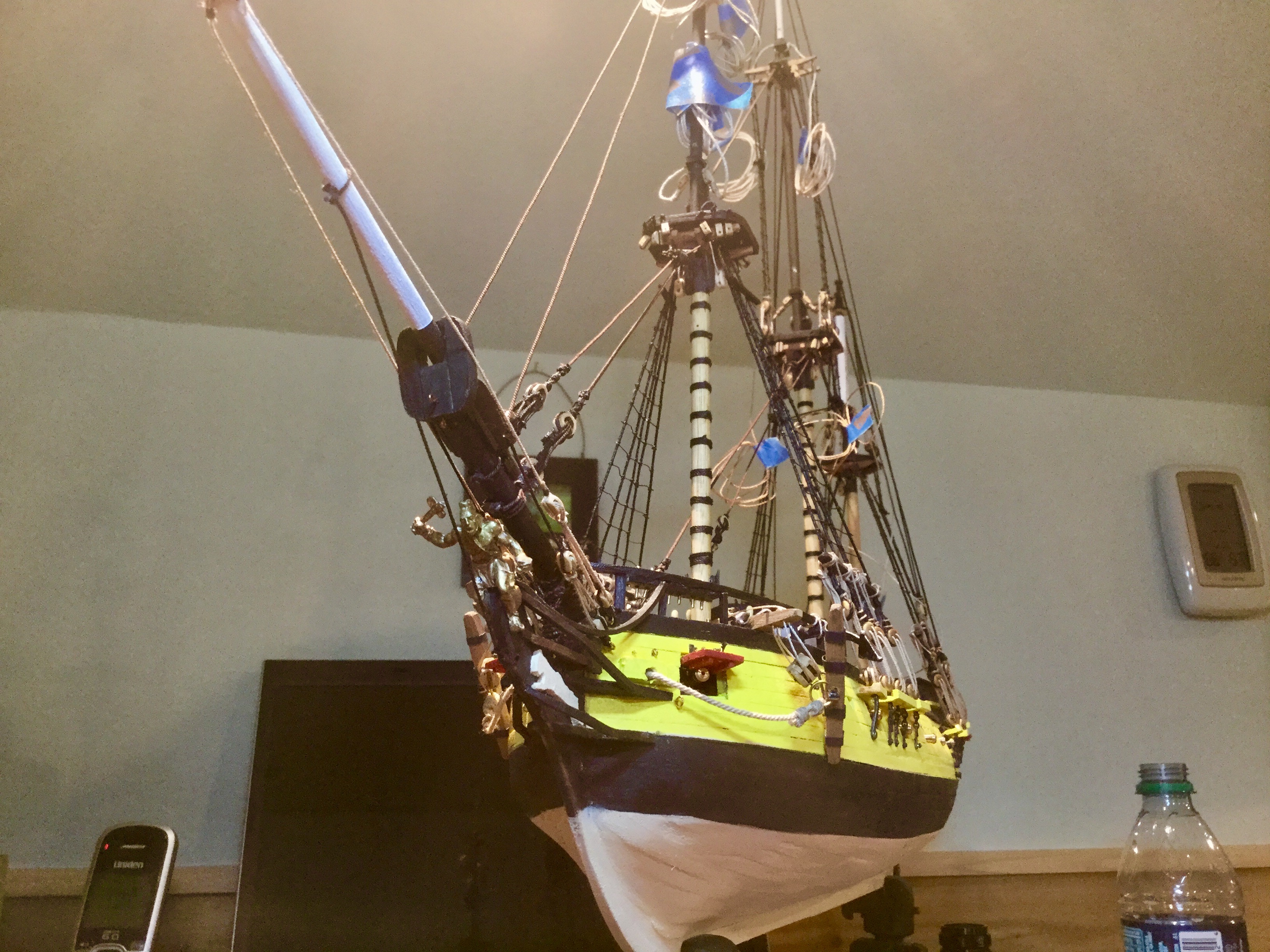 Content count

167

Joined

Last visited
Profile Information
Gender
Location
Interests

Scuba Diving, Underwater Photography, Wood Working, Model building
Take care Chuck you and yours are in our prayers.

I see you bought a small boat kit. Those frames are very delicate. Make sure you harden them with CA prior to building. I also found that using syrene plastic Strips is much easier and much less frustrating than trying to get that bend in wood. I have launched two of them into the wall. 😱Good thing they are cheap

Ev from Lumberyard answered my email this AM. Waiting her phone call to give her credit card information.

Jim Rogers replied to probablynot's topic in Shore Leave

I would be sitting home while the Admiral was driving around in a new red sports car with her Rottweiler.

Jim Rogers replied to probablynot's topic in Shore Leave

Hey you are 81 so how many more expensive tools could you possibly buy? My Admiral is sitting on the couch laughing and says Go for it, just get it and be happy .

I tried the email address, got a reply about cost, asked how they would like payment and nothing back. That was Monday. Nothing back on my inquiry to Lumberyard. Shipment from Ocooch Hardwoods sent. Going to try Woodcraft and Rockler.

I don't see how there could be $500 worth of difference between these two saws. Personally I would get the Dewalt and use the $500 towards a Mini Milling machine. You could explain to the Admiral how you saved money by getting two pieces of equipment for the price of one.

I have been trying to place an order for three days with Wood Project Source. I have sent them emails. Every time I fill,out their help form I get a form error msg. Can't find a phone number on their website, anybody got a phone contact?

How is your hull fairing?

You could also try a steam box

I'm in Vegas right now and truth be told this place is expensive, very expensive.

Or Bremerton WA. We have a large shipyard, Naval Air Station, Naval Station AND Keyport. Keyport also known as Torpedo Town USA is home to the Undersea Museum. And there is Casino right down the road.

1968 San Diego, CA Navy boot camp. Retired from Navy in 1993.

Try Qatar in August. 130 degrees but it is a nice dry heat, especially with a nice 10 knot wind.