Super detailing the cutter Sherbourne, a guide to building the Caldercraft kit, by George Bandurek.
I published this book in 2011 and at the time there were several threads that showed photos of my build. These are not now easily accessible so I have resurrected some of the information. The attached pdf files are extracts from the book that show how I tackled some of the topics.
I would welcome any comments on these extracts, or if you have bought a copy of the book (thank you!) then please post a review.
More information on the book is available on my website www.grbsolutions.co.uk. Buy direct and you will get a signed copy!
George Bandurek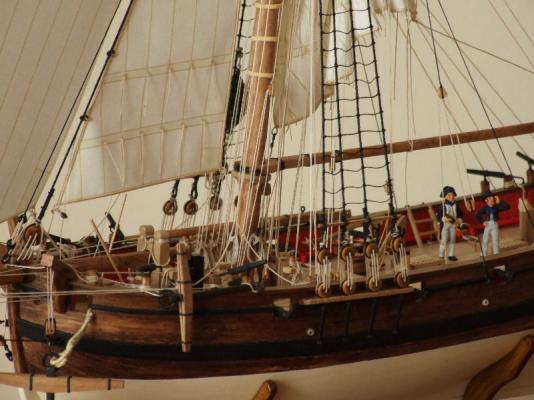 Shrouds.pdf 225.32KB 1095 downloads

Sails MB.pdf 599.13KB 816 downloads

Cannon.pdf 312.41KB 716 downloads

Anchors.pdf 112.64KB 492 downloads