Well, here goes. I've assembled some cutting tools and the carving blanks. Glued the rough blank to a piece of poplar I had and had it sit over night under some weights. Set up nice and flat.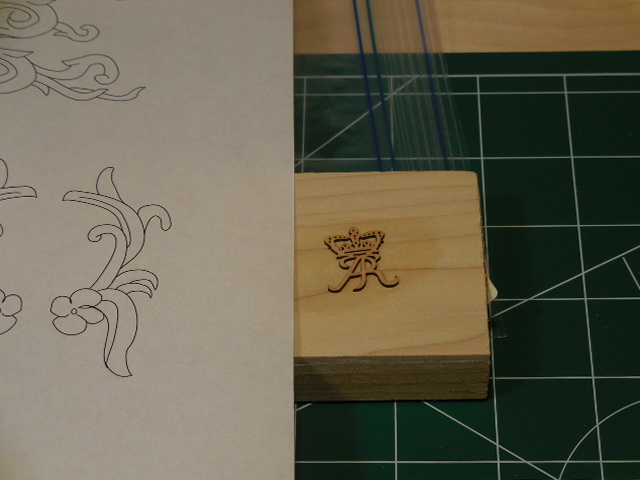 Downloaded the carving diagram so I could add the stop cuts, too.
Weapons of choice: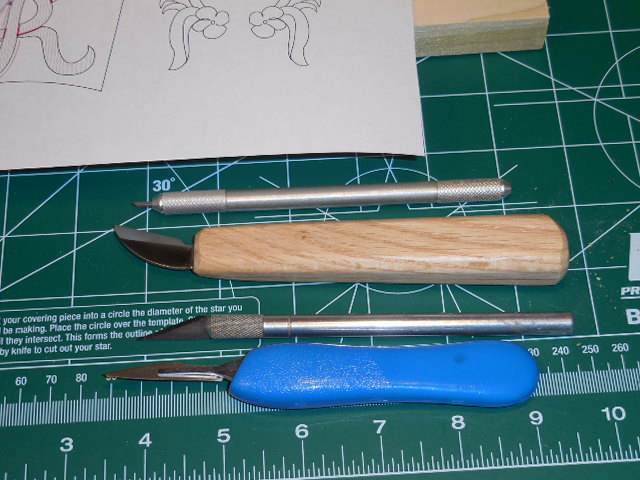 I've got a scalpel with #11 blade, an Excel # 11 blade, a 1" carving knife and a small micro chisel.
I added the stop cuts on the blank, working under my magnifier lamp. May switch to my Optivisor for this delicate work. Felt I was too hunched over, working under the lamp.