Good Evening folks.
This one has a bit of a backstory to explain why this kit and
why a 3rd build log.
This kit was purchased by my wife back while I was building the Phantom. She thought it was cool that I was taking up this hobby and decided to surprise me with a kit she thought looked "really cool". It was on sale from Model Expo and sitting on my desk when I woke up one morning, wrapped like a christmas present (in summer).
It has sat on the shelf, not out of neglect, but other builds were in progress so it was queued. She asked me a little bit ago when I was going to get to it, so I told her I would start it up as soon as I got the decking done on the Mayflower. So here it is.
It is not a real ship, it is a fictional vessel put out by Mamoli under the guise of a real one. It even has a history and everything. However, despite being a fictional ship it still seems to be an interesting looking one. Since it is already a fictional one I decided to build it but recommision and name it after my wife. So, while the box says Blue Shadow, it will be the Kara June when finished.
I have read many comments from all over regarding the quality of the Mamoli kits and have even read a few questions regarding this particular one. So let's get to it and see where this one goes!
First: The customary Unboxing.
The box itself is actually not to shabby, glossy packaging with the ship well presented.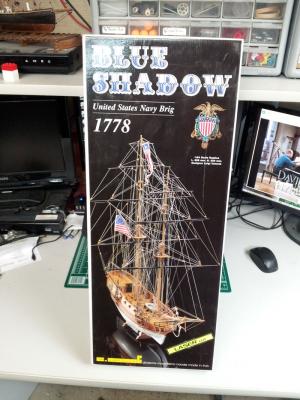 The documentation is interesting to me. The written part is in some places a little rough to understand but they get the gist across. The "plans" are more like giant pictoral step by steps which at first glance at least seem to make it easier to follow via the plans than the written documentation.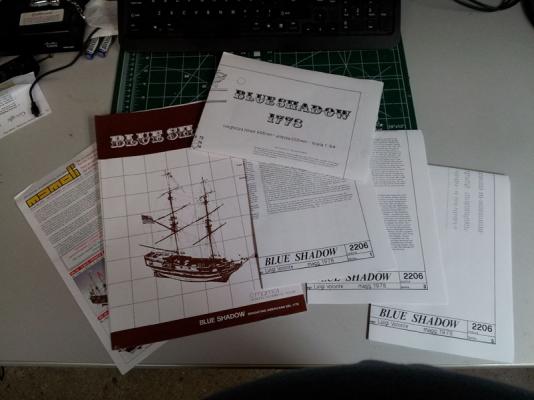 It does come packaged with some decent variations of wood, well bundled and organized. This will be interesting as I am mainly used to basswood so will have to learn to distinguish between the several varieties included.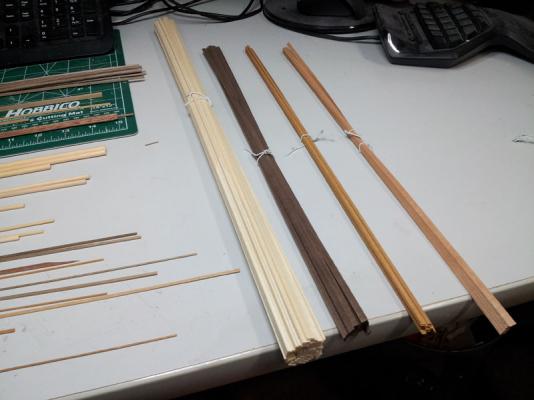 Oddly, in contrast it also comes with an assortment of various odd lengths and sizes of a variety of woods. This will get even more interesting I think.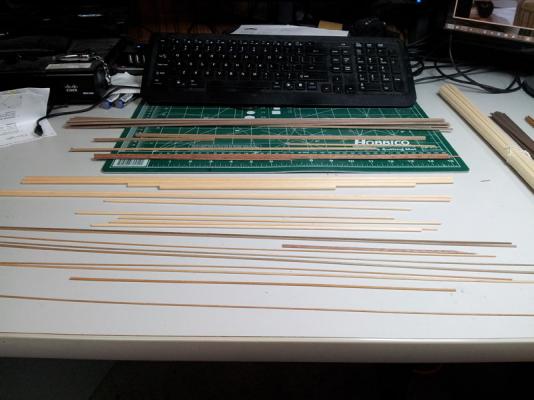 The plywood parts are pretty familiar looking. They are of good quality, nice and solid and well marked so that is good.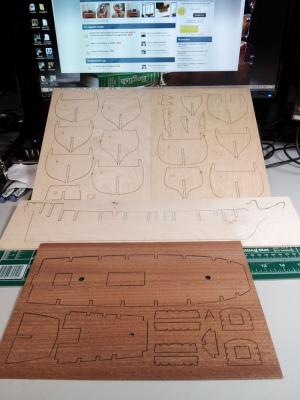 A random bag of parts, with one that looked like it is either scrap wood or a part that didn't quite make it. Hmmmmm.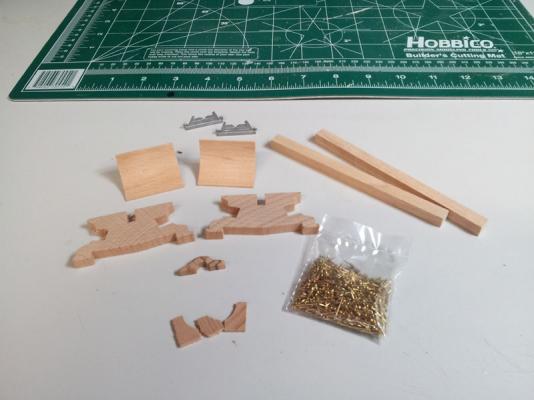 Rigging! Nothing much to say here.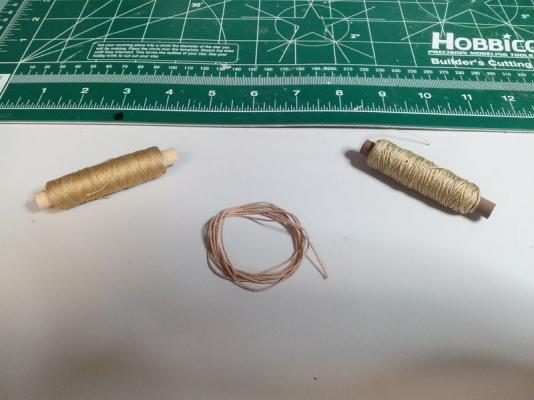 Here are what I consider the "standard" parts. Some grating, cannons, deadeyes and blocks etc.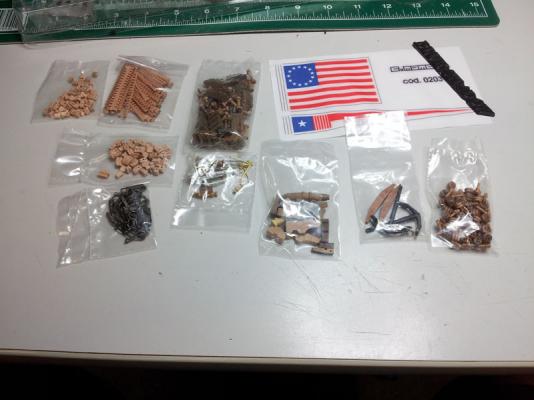 And here, lastly are the parts which, well. Okay - I don't like these. I have looked at them on the ship and in the box and I just don't care for them. They seem out of place to me. So, I will (deep breath) most likely be remaking them from scratch

to make them fit in place a bit better.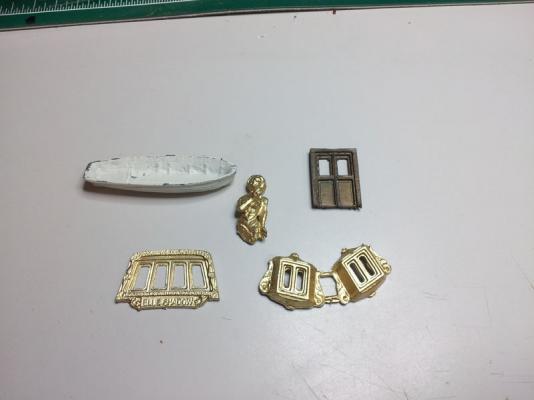 So overall this doesn't look too too bad.
I hope

-Adam
Edited by SkerryAmp, 31 May 2013 - 05:54 PM.