ALTAIR is an auxiliary gaff rigged schooner built by William Fife & Sons at Fairlie as yard number 789. She was launched in May 1931.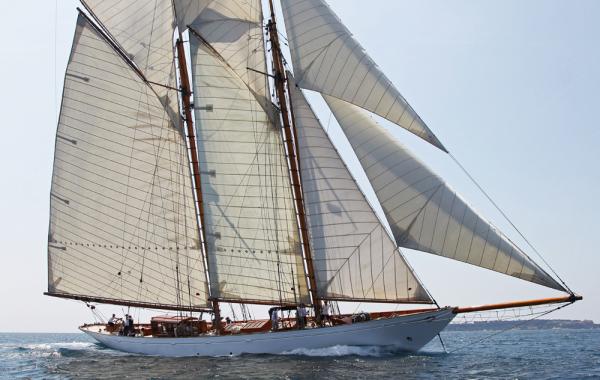 The 1.32 scale model plans were created by Sandy Cousins and produce a model 1200mm LOA and 200mm Beam. The plans are on 6 sheets and include building notes by the author.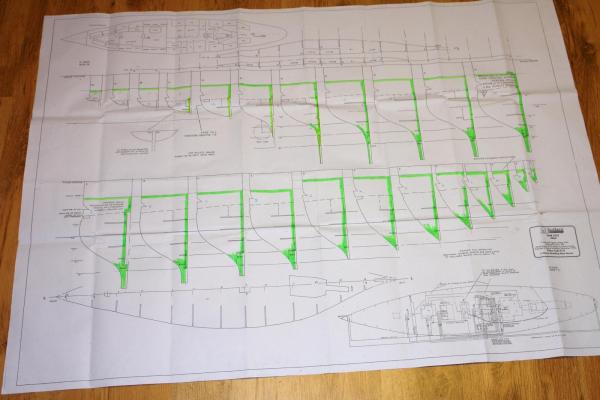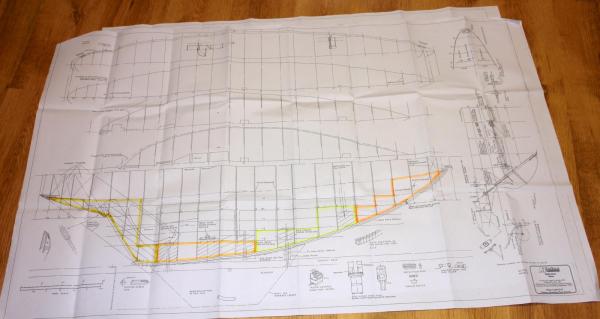 The plans can be used to create a sailing model. To achieve this requires the addition of a significant extension to the keel in the form of a metal plate some 100mm deep with a swing keel pivoting below this. As I am building a static display model I don't need to worry about this.
So to begin………..
I chose this build as as I had really enjoyed building the Amati Endeavour 1:35 kit but wanted to return to scratch building for my next project. My daughter bought me the plans and they were delivered by Santa a couple of weeks ago.
As designed the plans suggest that the main frames are made from 1/8 inch ply stiffened by several 1/8 inch ply "decks" forming a box structure. This felt overly complex and I resolved to make the frames out of ¼ inch ply as I had done on previous models with a ¼ inch ply keel running the length of the model. The plans also suggest that he hull is constructed attached to a building board. The allowance for the upstand from the board seemed excessive and potentially wasteful so I reduced it by about 1 inch at the bow and about 1.75 inch at the stern. I will step the building board to allow all frames to sit correctly relative to one another.
I considered a number of options for marking out the frames. As per normal practice only half frames were drawn. The building notes suggest transferring the outlines to the ply using carbon paper. I didn't fancy this and decided to cut out the frame outlines from the plan and then mount the half frames on card to create templates. The templates were then used to transfer the outlines onto folded paper. Once cut out and unfolded I had the frame cutting profiles and these were attached to the ¼ inch ply with Pritt Stick glue. I tried a few arrangements to get the minimum waste. Before cutting out the frames using a jig saw with a fine cut blade. I don't have a scroll saw and cant justify one for the limited use I would make of it. After a number of hours of careful cutting I finished up with a reasonable set of frames.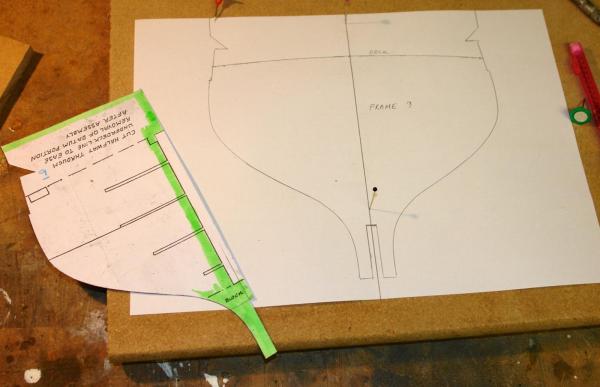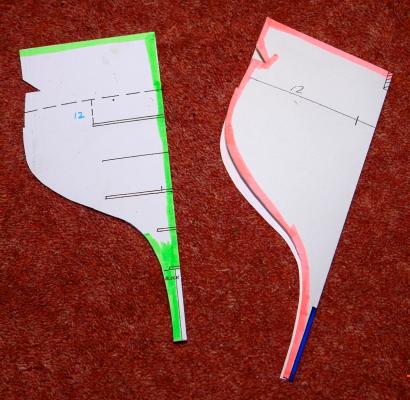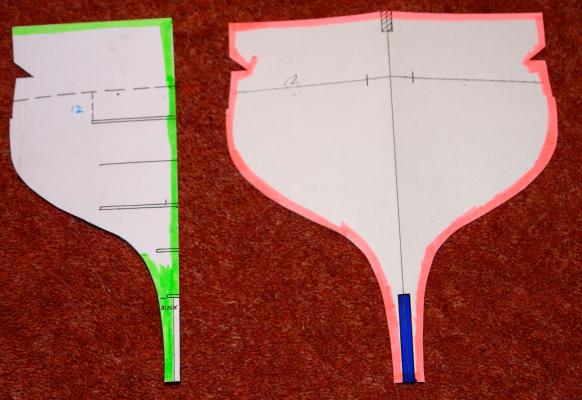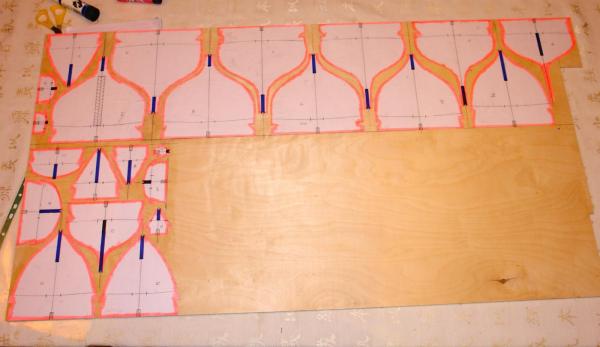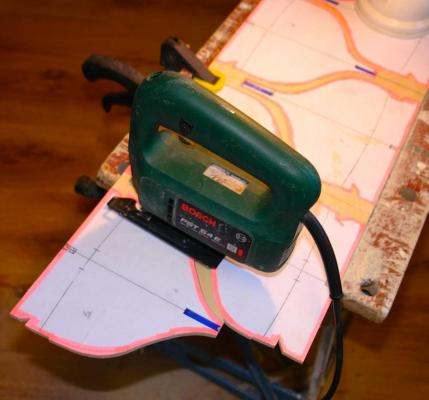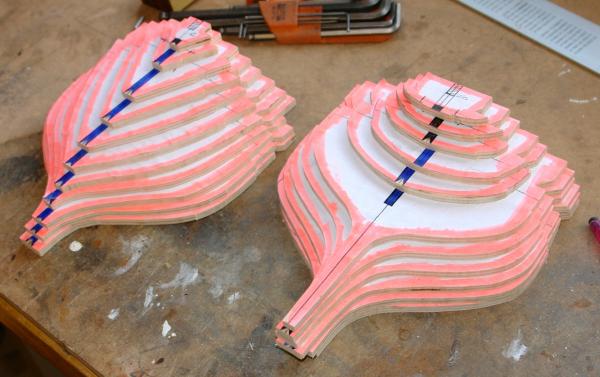 I have left the frame keel slot and the building board locating slot uncut while I decide how to saw these accurately as this will be key to a successful build.
Well thats enough for now - back to more sawing tomorrow.
Keith