A recent tool acquisition and remembering Chuck's tutorial on planking, and Druxey's question regarding the hot air soldering station for bending wood.
I can say that the tool works brilliantly for this task.
The photograph shows a strip of hard maple .041" x .125" using the middle sized nozzle 1/4 inch diameter and using the highest temp setting the strip became very pliable in seconds
The other strip is .o41" x .2" Castello and it was the same in seconds it became very flexible and bent very easily.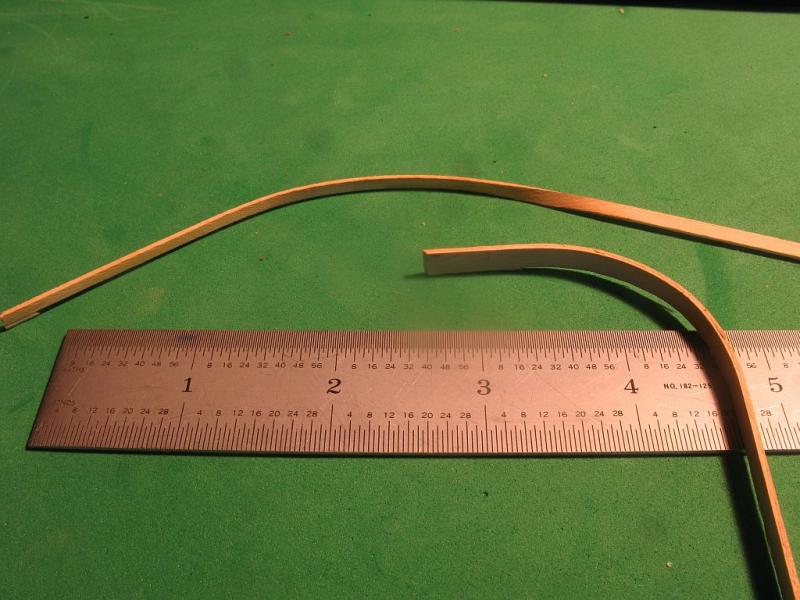 Obviously there are all sorts of other tests that can be done at varying temps etc but I have a feeling that this tool will be a very useful one in the tool kit from now on.
Thanks again to Wefalck for putting me onto this tool.
Michael